Roster announced for Florida-trip
Nederlands

NIEUWEGEIN (Netherlands) - Brian Farley, who is the Manager of the Dutch National Baseball Team since November of last year, has named 28 players to his roster for the upcoming trip to Florida. There, the squad will participate in the St. Petersburg International Baseball Spring League. During their stay in Florida, the team will play six games, including match-ups with split-squads of the Tampa Bay Rays and Philadelphia Phillies Major League Teams.

St. Petersburg International Baseball was created by Bill Foster, the Mayor of St. Petersburg to present his city as an international baseball city. The Spring League is one of several events to be organized this year.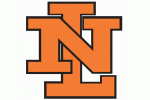 During the event, the Dutch National Team opens on Tuesday, March 1 with a game vs. Seoul Nexen Heroes, a team from the Korean Professional League. Two days later, the Dutch will faced the Koreans again, then play against the national team of Canada on Saturday, March 5.
On Wednesday, March 9, the Dutch Team meets the Tampa Bay Rays, to be followed by a game vs. St. Petersburg College two days later. The Dutch will close their trip on Sunday, March 13 with a game against the Philadelphia Phillies.
All games will be played at Al Lang Stadium in St. Petersburg.
Amongst the 28 players are 10 coming from Dutch champion DOOR Neptunus, while vice-champion L&D Amsterdam Pirates and Corendon Kinheim both have six players on the squad. UVV, which will make its comeback in the Dutch big league this season, is represented by three players.
Infielder Roelie Henrique (L&D Amsterdam Pirates), Pitcher Kevin Miner, Infielder Michael Pluijmers (both Mr. Cocker HCAW) and Infielder Rien Vernooij (DOOR Neptunus) have been selected for the first time for the national team.
The roster is compiled as follows:
Pitchers (11):
David Bergman, Nick Stuifbergen, Nick Veltkamp (all Corendon Kinheim), Leon Boyd, Berry van Driel, Kevin Heijstek, Diegomar Markwell (all DOOR Neptunus), Rob Cordemans (L&D Amsterdam Pirates), Kevin Miner (Mr. Cocker HCAW), Orlando Yntema and Jurjen van Zijl (both UVV).
Catchers (3):
Jason Halman (Corendon Kinheim), Sidney de Jong and Bas Nooij (both L&D Amsterdam Pirates).
Infielders (9):
Jeffrey Arends, Dwayne Kemp, Raily Legito, Rien Vernooij (all DOOR Neptunus), Michael Duursma (Hoofddorp Pioniers), Bryan Engelhardt (Corendon Kinheim), Roelie Henrique, Vince Rooi (both L&D Amsterdam Pirates) and Michael Pluijmers (Mr. Cocker HCAW).
Outfielders (5):
Shaldimar Daantji, Eugène Kingsale (both DOOR Neptunus), Bas de Jong (L&D Amsterdam Pirates), Dirk van 't Klooster (Corendon Kinheim) and Danny Rombley (UVV).
Coaching Staff:
Brian Farley (Manager), Wim Martinus (Coach), Ben Thijssen (Coach), Steve Janssen (Pitching Coach), Tjerk Smeets (Bullpen Coach).
(February 21)