Ardley Jansen leads Italian League in hitting
Nederlands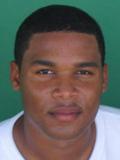 ...Ardley Jansen...

SERRAVALLE (San Marino) - Antillian Ardley Jansen currently leads the Italian Baseball League with a .385 batting average (25 for-65) after the teams have played 18 games so far this season. The former pro, born in Willemstad (Curaçao), scored nine runs so far and also has nine RBI's for T&A San Marino, which leads the league with a 14-4 record and also has the best team batting average (.274) and the best ERA (1.91).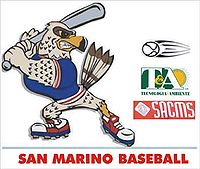 The 27-year old Jansen, an outfielder, played seven seasons professional baseball in the organization of the Atlanta Braves (2000-2006) and plays for San Marino since last year. He then finished the season with a .313 average.
In 2008, he participated with the Dutch Caribbean Team in the Haarlem Baseball Week, hitting 2-for-13 with three runs and two RBI's. During that event, Jansen scored the lone run for his team in a 2-1 loss to Cuba. Also in 2008, Jansen was a member of the national team of the Netherlands Antilles during the Americas Baseball Cup and qualified for the World Championship in 2009. This year, Jansen participated with the Antilles in the South American Games. In 2006, Jansen was a member of the preliminary roster for the Dutch Baseball Team for the World Baseball Classic. During the 2009 World Cup, Jansen led the Antillian squad with a .250 average (5-for-20).
Also playing for San Marino is fellow-Antillian and former professional catcher Ulrich Snijders (who currently bats .280 after having appeared in six games), alongside wellknown Italian players as Dean Rovinelli, Max De Biasi and Seth la Fera (who played in the Dutch league for Neptunus) and American David Sheldon, who turned 47 on May 13.
Following San Marino in the standings are UGF Bologna, Telemarket Rimini and Cariparma Parma.
(May 13)