Saskia Kosterink Tuesday on TV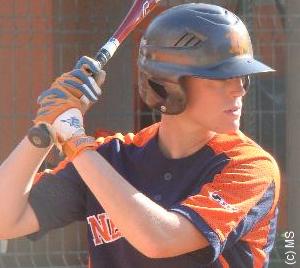 ...Saskia Kosterink...
(© Photo: Marco Stoovelaar)
Nederlands

AMSTERDAM (Neth.) - Dutch National Softball Team-outfielder Saskia Kosterink will appear on television on Tuesday, December 21.

Saskia Kosterink, who will play her second season in Italy next year for Sanotint Bollate, is a special guest on the TV-gameshow Beat De Mol on Veronica. The show starts at 8:30 PM and runs through 10 PM.
In Beat De Mol, Johnny de Mol challenges a Dutch or Belgian celebrity. Both have to compile a team from 'common' people, who will then meet on location and in the studio to face each other in several games.

In Tuesday's show, the seventh of a series, host Johnny de Mol meets Kelly Pfaff, the daughter of former Belgian soccer-keeper Jean-Marie Pfaff and as such, a particpant in the reality-soap De Pfaffs.
(December 20)