American pitchers for Gryphons
Nederlands

ROSMALEN (Neth.) - Gryphons, which is playing in the 'Overgangsklasse' this season, announced it has added two American pitchers to its roster. The first, righthander Taryne Mowatt will pitch for the squad in April and May, then lefthander Ashlyn Williams takes over in June when Taryne returns to the States to play in the professional National Pro Fastpitch.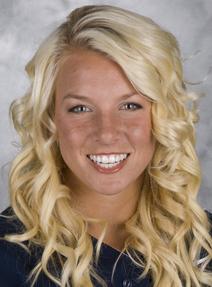 ...Taryne Mowatt...

The 24-year old Taryne Mowatt is a former All-American pitcher, who played for the University of Arizona Wildcats in 2005-2008. At Arizona, she played an important role in 2007 for the Wildcats in leading the team to the nationall softball title during the Women's World College World Series. The team also had won the title the previous year.
In the 2006 World Series, she batted almost .400 and was selected for the tournament All Star Team. During the 2007 Series, she struckout 76 batters in 60 innings, was again selected for the All-Tournament Team and also was named Most Outstanding Player. She also set new WCWS-records for wins (6) and strikeouts. Later that year, Taryne Mowatt als was named Best Female Athlete, becoming the first and only softball-player to win the ESPY Award.
During the 2006 season, Taryne she struckout 18 batters once in a game and also threw two No-Hitters, including a Perfect Game. Two years later, she broke this personal record by striking out 20 batters in a game vs. Virginia Tech, which tied a school-record. In 2007, she won 42 games and struckout 522 batters. She finished her college-career with 1267 strikeouts and became the eighth Arizona-pitcher with 100 victories.
In 2008, Taryne made her professional debut, pitching for Washington Glory in the National Pro Fastpitch. For Washington, she was 5-4 in 16 games and struckout 62 in 67 2/3 inning, finishing with an 1.49 ERA.
After being part of the Pro Fastpitch Xtreme Tour in 2009, she returned to the NPF in 2010 when she played for the Akron Racers and was 2-3 with a 6.83 ERA. After last season, she was traded in November to the Chicago Bandits, where she will pitch in the 2011 season, which opens on June 9.
Taryne was and is labeled frequently as 'the hottest pitcher since Jennie Finch and recently was named by Smartasses Magazine to the Top 100 of Sexiest Female Athletes. Taryne will arrive next week and leaves towards the end of May.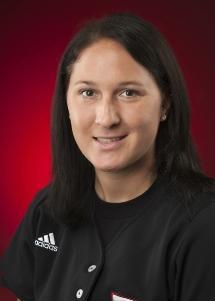 ...Ashlyn Williams...
(© Photo: Kevin Glackmeyer -
Troy University)

21-year old lefthander Ashlyn Williams won the state championshion twice with Oak Grove High School, before starting her career at Troy University.

In her first year with the Trojans (2008), Ashlyn set school-record with wins (28) and innings pitched (298 1/3) and was named Pitcher of the Week as well as selected for the first team of All-Sun Belt Conference.

In 2009, she again was named to the All Star Team. She pitched in 42 games (including 25 complete games), finished with an 1.83 ERA and set a new record with 312 strikeouts. Ashlyn had a 25-13 record and threw 248 1/3 inning.

Last season, Ashlyn pitched in 45 games and improved her school-record by striking out 402 batters in 277 innings, which was the most in the Sun Belt Conference and sixth national. She finished with a 21-22 record and a 2.45 ERA.

This season, Ashlyn is currently 8-10 with a 2.44 ERA and 159 strikeouts in 111 2/3 inning. Ashlyn joins Gryphons towards the end of May.

(March 31)