Kinheim stops Neptunus' streak!
Nederlands

HAARLEM (Neth.) - Corendon Kinheim made an end to the winning streak of league-leader DOOR Neptunus by winning 10-9 on Thursday-evening. With this, the winning streak was stopped at 24 consecutive victories, which is a single-season record. However, Neptunus ended up one win (or tie) short of tying the single-season unbeaten record, which therefore remains 25. In 1988, Haarlem Nicols set the record by remaining unbeaten in 25 consecutive games, including one tie. The record of Nicols was saved by Kinheim, which also is from Haarlem. Coincidentally, Kinheim's 3B Coach Marcel Joost and 1B Coach Hans Lemmink were members of the 1988 Nicols-team, which set the record.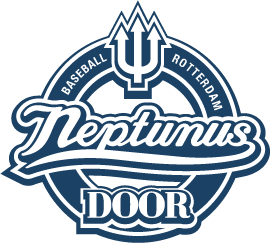 The record ended with one out in the eighth inning. With Neptunus leading 9-7, Bj÷rn Henrichs and Remco Draijer led off the home of the eighth with a single. The two advanced on a sacrifice bunt RenÚ Cremer and then a force play was created by walking Dirk van 't Klooster intentionally. Next, pitcher Kevin Heijstek, who had taken over the pitching in the seventh inning for starter Dushan Ruzic, hit Jason Halman with a pitch to narrow the deficit to 9-8. Hereafter, Bryan Engelhardt doubled to bring in two runs, win the game and end the streak of Neptunus. The runs were the last in the game, as the 10:50 PM curfew-rule was reached, so a new inning could not be started.
Neptunus had opened the score with two runs in the first inning, but then Kinheim scored four in the home of the first. Neptunus re-took the lead in the third inning by scoring three runs, but then it was Kinheim's turn to take the lead again in the fourth inning by scoring two runs. Trailing 6-5, Neptunus scored three runs in the fifth inning and added another run in the sixth to make it 9-6. After Kinheim scored another run in the home of the sixth, the home team decided the game by scoring three runs in the eighth at bat.
(July 1)