Dates announced for World Port Tournament 2011
Nederlands

ROTTERDAM (Neth.) - The thirteenth edition of the bi-annual World Port Tournament in Rotterdam (Netherlands) will be held Thursday, June 23 through Sunday, July 3, 2011. This was announced on the website of the event.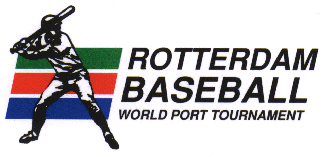 It will be the seventh time that the World Port Tournament opens in the month of June, but the first time since 2003. June 23 will mark the earliest opening day of the event since it started on the same day in 1995. Last year, the 12th WPT was held July 2-12 and was won by Cuba, which won the final vs. Netherlands, 9-3. One of the twelve previous tournament was held entirely in the month of August, which ws the 2007 edition. 2005 was the lone year without a WPT, as back then the World Championship was held in the Netherlands.
The World Port Tournament was first held in 1985 at the site of Neptunus in Rotterdam. A year earlier, Rotterdam Mayor Bram Peper and his colleague Oscar Ferdinand Mell from Havana (Cuba) visited the Haarlem Baseball Week. The latter then proposed to Peper that when Rotterdam would organize a similar event, he would sent a team from Havana. The rest is history. Initially, teams from world ports were invited to participate, but halfway the nineties more and more national teams or national selection-squads started to participate.
(October 1)