Tampa Bay, San Francisco win title; Yankees, Braves Wild Card!
Nederlands




BOSTON, Massachusetts / KANSAS CITY, Missouri / ATLANTA, Georgia / SAN FRANCISCO, California (USA) - The championships in the American League East and the National League West, as well as the Wild Cards, were decided on Sunday in the very last games of the regular season. Therefore, the combinations are now known for the League Division Championships, who open on Wednesday, October 6.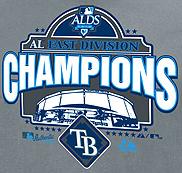 American League
At Boston, the New York Yankees lost 8-4 to the Boston Red Sox, meaning the Tampa Bay Rays, who started later with their game, won the title in the AL East based on the head-of-head results between the Yankees and Rays in the regular season. Because of this, the Yankees finished in second place and won the Wild Card. At Kansas City, the Tampa Bay Rays trailed 2-0 vs. the Kansas City Royals, then scored twice in the ninth inning, learned that the Yankees had lost and went on to win 3-2 in 12 innings.
With these results, Tampa Bay will play against the Texas Rangers in their Series, which opens on Wednesday at St. Petersburg (Florida). The Yankees will meet the Minnesota Twins in the other Division Series, opening at Minneapolis (Minnesota).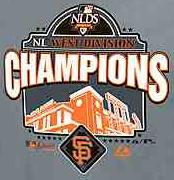 National League
At Atlanta, the Atlanta Braves won 8-7 vs. the Philadelphia Phillies, but then had to wait for the outcome of the game between the San Francisco Giants and the San Diego Padres. When the Padres had won the game, they would have ended in a tie for first place with the Giants, meaning an one-game tiebreaker would have to be played on Monday to decide the championship. Then, on Tuesday, the loser of that tiebreaker should have played against the Braves to decide the Wild Card. But it didn't come that far. The Giants shutout the Padres 3-0 in their 162nd and last game of the regular season to win the NL West-title. Because of the loss, the Padres were eliminated and the Braves won the Wild Card. The game between the Giants and Padres was the very last one to end in this years Major League-season.
With this, the Giants and Braves will meet in the NL Division Series, opening on Thursday in San Francisco. The Philadelphia Phillies will open their Series on Wednesday at home against the Cincinnati Reds. With 97 wins and 65 losses, the Phillies had the best record this season in the Major League. For the Phillies, this is the first time that they accomplish this in their history, which started in 1883!
(October 3)