Dutch Team to participate in Florida-event
Nederlands


NIEUWEGEIN (Neth.) / ST. PETERSBURG, Florida (USA) - The Dutch National Baseball Team will participate in St. Petersburg International Baseball, an event to be held in February/March next year in St. Petersburg, Florida.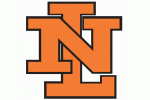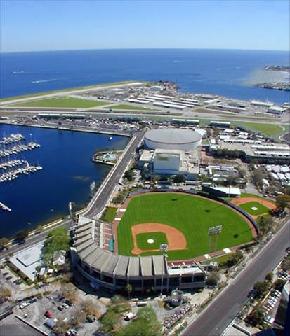 In this event, the National Teams of the Netherlands and Canada will meet each other, as well as Major League-Teams, who are having Spring Training at that moment. On them is the Tampa Bay Rays, who currently play in the American League Division Series. The first games will be played on February 26 and the total schedule includes 15 through 20 games.
St. Petersburg International Baseball also includes events during the Summer and the Fall, but the Dutch Team participates in the Spring-event. The games will be played in Al Lang Field (photo left) in beautiful St. Petersburg, which was the Spring Training-home of the Tampa Bay Rays in 1998-2008. Since 2009, the Rays are having their Spring Training in Port Charlotte (Florida). St. Petersburg also is the location of Tropicana Field, the Major League-home of the Rays.
In the KNBSB-press release, Technical Director Robert Eenhoorn states: ,,This is a great stimulance for Dutch baseball and will help us realize our goals. The opportunity to play games against team from Major League-organizations is very motivating for the Federation, the players and the fans. We hope that this will be start of a long relationship with the City of St. Petersburg. We will do everything to represent Dutch baseball in the positive way everyone knows us nowadays.''
St. Petersburg Mayor Bill Foster is seeing his city as an international baseballtown. ,,A lot of of international visitors are coming to our city'', Foster said. ,,This league gives tourism an extra dimension and gives our guests the opportunity to enjoy international baseball. I'm very happy with the participation of the Netherlands, Canada and AUstralia.'' The latter will participate in the Summer-event.
(October 7)