Halman 3 hits, winning run in Final-opener!
Nederlands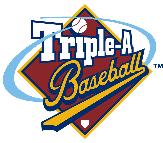 MEMPHIS, Tennessee (USA) - Dutch professional player Greg Halman went 3-for-4 on Tuesday-evening and scored what would become the winning run in a 5-3 victory of the Tacoma Rainiers (Triple-A team of the Seattle Mariners) vs. the Memphis Redbirds (St. Louis Cardinals) in the opener of the best-of-five Championship Final in the Pacific Coast League. Game 2 will be played on Wednesday.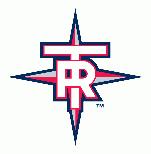 Playing away in their own stadium, Memphis took an 1-0 lead in the second inning when Amaury Cazana led off with a double and scored on a single by Donovan Solano, but in the home of the second, Tacoma scored twice. David Winfree led off with a single, then Justin Smoak followed with a homerun to make it 2-1. But in the fourth, Memphis scored twice to make it 3-2 in their favor. With one out, Ruben Gotay doubled and scored on a following single by Tony Cruz, who then scored himself when next batter Donovan Solano also singled. In the home of the fourth, Tacoma tied the score when Mike Wilson led off with a homerun.
In the fifth, the Rainiers scored two more runs to take a 5-3 lead, which also became the final score. With one out, Greg Halman hit his third single in three at bats. In the first, he also singled with one out, but then was forced out in a double play. In the third, Halman led off with a line drive infield-hit to short. He then was picked off, but managed to dive back safely into first base when the run-down wasn't performed well. Then three outs followed and Halman would be left behind. In the fifth, Halman hit his third single and this time would score. The bases were loaded when Matt Mangini also singled and David Winfree walked. After a pitching change, Halman scored the go-ahead run when Justin Smoak singled. A sacrifice fly by Mike Wilson then made it 5-3.
(September 14)