Halman homers in second win for Tacoma!
Nederlands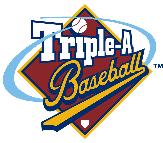 MEMPHIS, Tennessee (USA) - Greg Halman hit a homerun for the Tacoma Rainiers on Wednesday-evening in Game 2 of the Pacific Coast League Championship final vs. the Memphis Redbirds, who were last years champion. Tacoma won 11-7 and is now one win away from winning the title. The Series continues on Friday-evening.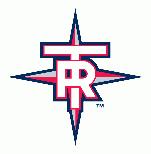 Tacoma opened with four unearned runs with two outs in the first inning. With one out, Greg Halman singled to set the rally into motion, as the bases got loaded moments later on an error and single. Halman then scored the first run on a basesloaded walk for Justin Smoak, then two runs followed on a single by Mike Wilson and another one on a single by Tug Hulett.
After Memphis got two runs back in the second on a 2-run double by Tony Cruz, Tacoma got the runs back immediately in the home of the second when Halman hit a 2-run homerun after Dustin Ackley had led off with a single. Moments later, Mike Carp also homered to make it 7-2.
It became a highscoring game with a lot of hits a homeruns. In the third, Mark Hamilton hit a 2-run homerun for Memphis, then Tug Hulett hit a solo-homerun for Tacoma in the home third. In the bottom of the fourth, David Winfree (solo) and Mike Wilson (2-run) also homered for Tacoma.
Tacoma collected 15 basehits, including three by David Winfree. Halman went 2-for-5, scored twice and had two RBI's.
(September 15)