Women Baseball Team completes first round!
Nederlands

MARACAY (Venezuela) - The Dutch Women Baseball Team completed the preliminary round of the Women's Baseball World Cup on Monday with an 11-0 shutout-loss vs. Chinese Taipei. Earlier in the day, the team was beaten 12-1 by Canada. On Sunday, the team resumed the event with a 16-3 loss vs. Australia. The Dutch now will face Puerto Rico and Korea in the consolation round.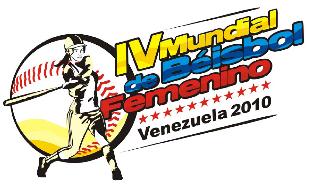 In the game against Australia, the Dutch opened the score with two runs in the first at bat, thanks to a fielder's choice grounder and a wild pitch. Australia answered with four runs in its first at bat, then added three more in the third inning and rallied for nine runs in the fourth. The Dutch were able to score one more run in the fifth on a double by Letticia Horstman.
Against Canada, the Dutch Team also opened the score in the first inning on a single by Minke Blok and that would be their lone run. Canada scored five in the first and four in the second off Mickey Ras, who went the distance for the Dutch.
Against Taipei, the Dutch had only two basehits, hit by Kirsten Vierdag and Esther Maliepaard. After three scoreless innings , starting pitcher Michelle Bruijn gave up a run in the fourth. The Asians then added two runs in the next at bat and four each in the sixth and seventh inning.
(August 17)