Halman's team wins Pacific Coast League-title!
Nederlands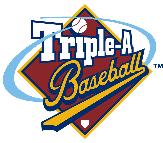 MEMPHIS, Tennessee (USA) - The Tacoma Rainiers completed a 3-game sweep vs. the Memphis Redbirds on Friday-evening by turning an early 2-0 deficit into a 10-6 victory in eleven innings to win the title in the Pacific Coast League. The Rainiers now will face the Columbus Clippers, who on Friday won the championship in the International League, in the overall Triple-A championship game next Tuesday in Oklahoma City.

The last time, Tacoma won the title by itself was in 1969. The team shared the championship title in 1978 when the finals rained out, then were co-champion again in 2001 when the championship series was canceled due to the attacks on September 11.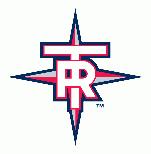 Tacoma got behind in the first inning when Mark Hamilton hit a 2-out, 2-run homerun, but started to come back in the third at bat. With one out, Eliezer Alfonzo then homered to deep centerfield to narrow to deficit to 2-1. In the fourth inning, Tacoma got runners on second and third base after a single, walk and wild pitch, but then a strikeout followed.
In the fifth inning, Tacoma struck with four runs with two outs. First, Dustin Ackley homered to tie the score. Next, Greg Halman (who flied out in the first and grounded out in the third) singled, as did next hitter Matt Mangini. Halman and Mangini then advanced on a wild pitch and scored when David Winfree homered to give Tacoma a 5-2 lead.
In the home of the fifth, Memphis got within one run by scoring two unearned runs. With one out, an error and single put two runners on base for the home team, then a single by Daniel Descalso led to a run, as did a 2-out single by Mark Hamilton. But then next batter Joe Mather struckout, which led to some shuffling. As the third strike wasn't under control, Tacoma-catcher Eliezer Alfonzo needed to tag out Mather, who then made some waving movements with his arms, resulting in some shuffling, words back and forth and players of both teams leaving the dug-out. It didn't come to a brawl, as Mather and Alfonzo were separated quickly, so everyone left the field again.
Tacoma added another run in the top of the sixth inning when Mike Wilson hit an one-out homerun. Wilson also homered in the first two games.
Memphis tied the score again in the home of the seventh. A lead-off single by James Rapoport led to a pitching change, but then Daniel Descalso also singled off reliever Edward Paredes. Next batter Allen Craig, who was robbed of a homerun in the third inning when Greg Halman made a great catch, was called out on strikes, but then Mark Hamilton singled to make it a 6-5 score. With runners now on first and second base, Scott Patterson was brought in as new pitcher. He struckout Joe Mather on a foul tip, but then gave up an RBI-single to Amaury Cazana that made it 6-6. The two runners then advanced on a passed ball and next batter Ruben Gotay walked to load the bases. The inning then ended when Tony Cruz struckout.
As the game remained tied, it went into extra innings. Tacoma then got a chance to re-take the lead in the top of the tenth inning when it got the bases loaded, but a strikeout ended this opportunity. The Rainiers then did score the go-ahead run in the eleventh inning and again Greg Halman was involved. With one out, Dustin Ackley walked, then Halman followed with a single that landed in centerfield, as the outfielders were playing him deep. Ackley, who had advanced to second base on Halman's hit, then scored on a single by Matt Mangini, which brought Halman to third base. The bases got loaded when next batter David Winfree was hit by a pitch. Next, Halman scored an insurance run when Mike Carp singled. Two more runs were then scored when Justin Smoak hit a 2-run single passed the first baseman into rightfield. Two outs followed, but the Rainiers had scored four runs and had taken a 10-6 lead.
(September 17)