Exhibition game Dutch Team vs. Taiwan canceled
Nederlands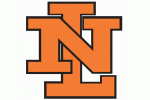 TAIPEI (Taiwan) - The second exhibition game of the Dutch National Baseball Team in Taiwan has been canceled due to heavy rain. On Tuesday-evening, the squad of Manager Jim Stoeckel was scheduled to play against host Taiwan, while in the afternoon an exhibition game was scheduled between Japan and Cuba.

However, because of heavy rain throughout the day, both games were canceled. The rain is the result of the extensions of Super Typhoon Megi, which has crossed the Philippines and currently is above the Chinese Sea on its way towards the coast of China. However, its extensions cover entire Taiwan, meaning more rain is expected. Because of this, the two exhibitions games scheduled for Wednesday also might be canceled. On Wednesday-afternoon, the Dutch Team is playing vs. Cuba, while Taiwan meets Japan in the evening.
Oh, by the way, the southeast of Taiwan has been hit by a mild earthquake. At 3:19 PM today, a magnitude 3.9 earthquake was feld WSW of Taitung City. Taiwan experiences these kinds of mild earthquakes almost daily.
Next Saturday, the Dutch Team wil open the Intercontinental Cup vs. Italy at Taichung, weather permitting.
(October 19)