Another big Texas-win in ALCS
Nederlands

NEW YORK, New York (USA) - The Texas Rangers again had a productive evening offensively and went on to won 10-3 vs. the New York Yankees on Tuesday-evening to take a 3-1 lead in their best-of-seven American League Championship Series. Game 5 will be played on Wednesday-afternoon and when Texas wins again, it will reach the World Series.

It was a game that got everything with all kinds of unusual plays. A homerun touched by a fan, a homerun which was reversed after a replay, a fan touching a foul ball, hit by pitches, wild pitches, a balk, an injury. And several question marks towards Yankee-Manager Joe Girardi.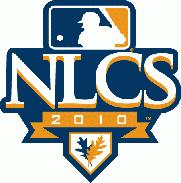 It all started by Girardi's choice for A.J. Burnett as starting pitcher. Burnett was unsuccesfull this season and was 2-10 in his last 12 appearances. Besides that, Burnett had a control problem and led the Major League (or was in the top) in hit batters, wild pitches, walks and earned runs given up. But Girardi stuck with his choice and got a few good innings from Burnett, but then made a questionable choice later in the game.
Burnett had retired the side in the first and second inning, including three strikeouts, and was supported with a run in the second at bat. With one out, Robinson Cano homered to rightfield, but it appeared that a fan touched the ball while rightfielder Nelson Cruz might have a chance of catching it. However, the ball touched the top of the wall and it was ruled a homerun. Next hitter Nick Swisher then also drove the ball into deep rightfield for what was called a homerun, but that was argued and so the umpire-crew went to was the replay. Managers can ask for a replay-review for questionable homeruns and indeed the ball left the field at the wrong side of the foul-pole and the umpires made the right call and ruled it a foul ball. Swisher came back to bat and struckout.
But while given an 1-0 lead, Burnett ran into problems in the top of the third and walked lead-off hitter David Murphy. And as always, a walk proves to be costly and so was this one. Next, Burnett threw a wild pitch and then hit Bengie Molina with a pitch. The two runners advanced on a sacrifice bunt, then Murphy scored the tying run on a grounder by Elvis Andrus. A single by Michael Young then made it 2-1 in the favor of Texas. In the home of the third, the Yankees came alongside immediately. Derek Jeter tripled with two outs and scored when Curtis Granderson followed with an RBI-single and then was awarded second base on a balk, but stranded there.
In the fourth, Burnett gave up a lead-off single, but then retired the next three batters. And then the Yankees took a 3-2 lead in its fourth when starting pitcher Tommy Hunter lead-off hitter Alex Rodriguez was hit by a pitch and moved on a single by Robinson Cano. With one out, the bases were loaded when Lance Berkman also singled. Hunter was relieved by Derek Holland, who got Brett Gardner to ground into a force out, but that also enabled Rodriguez to score the go-ahead run.
In the fifth, Burnett gave up another lead-off single, but then was supported with a double play. Next, he gave up another single and followed with a walk, but got out of the inning thanks to a groundout. In the home of the fifth, Derek Jeter led off with a double and Curtis Granderson walked. Jeter was then forced out on a grounder by Mark Teixeira, who pulled his hamstring while approaching first base and had to leave the game. A double play then ended the inning. Teixeira went to the hospital for an MRI.
In the sixth inning, Yankee-Manager Joe Girardi brought back A.J. Burnett to the mound and that decision was later questioned, as Texas struck with three runs with two outs. Vladimir Guerrero led off with a single, but was forced out on a grounder by Nelson Cruz, then Ian Kinsler flied out. But then another questionable situation followed. With two outs and a runner on second base, it was opted to walk David Murphy intentionally to set up a force play, but at the same, it also meant that the go-ahead run was put on base. Burnett then gave up a 3-run homerun to Bengie Molina to make it 5-3 in favor of the Rangers.
In the seventh, David Robertson became the new pitcher for the Yankees, but gave up an one-out line drive to Michael Young (which was caught) and was replaced by Boone Logan. However, he also didn't last long, as Josh Hamilton hit Logan's second pitch into the stands for a homerun. Joba Chamberlain, who had been warming up while Burnett returned to the mound in the sixth, came in as new pitcher and his first delivery ended up in a double by Vladimir Guerrero. Hereafter, Nelson Cruz walked and Ian Kinsler singled to bring in another run and make it 7-3.
In the home of the eighth, the Yankees got the bases loaded with one out when three batters were walked by three different pitchers. Darren Oliver then became the fourth pitcher in the inning and ended the Yankee-scoring opportunity with a flyout and force out. To make things worse for the Yankees, the Rangers added three more runs in the top of the ninth. Josh Hamilton led off with a homerun off new pitcher Sergio Mitre, who then gave up a single to Vladimir Guerrero, followed by a 2-run homerun by Nelson Cruz.
(October 19)