Yankees recover and force sixth game in ALCS
Nederlands

NEW YORK, New York (USA) - After three big losses with a run-difference of five runs or more in a row, the New York Yankees recovered and won 7-2 on Wednesday-afternoon vs. the Texas Rangers in a must-win situation. With this, the Yankees narrowed the Rangers-lead in the best-of-seven American League Championship Series to 3-2 and forced a sixth game, which will be played next Friday in Arlington (Texas).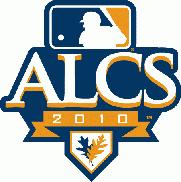 The Rangers appeared to be off to a quick start again tonight when Elvis Andrus led off the game with a single off starter C.C. Sabathia, but then a double play followed. Next, hot-hitting Josh Hamilton also singled, but then Sabathia struckout Vladimir Guerrero to end the inning. In the second inning, Sabathia gave up another single, this time to Ian Kinsler with one out, but he also stranded.
The Yankees were retired in order in its first inning, then struck with three runs in the second at bat. First, Texas-starter C.J. Wilson walked lead-off hitter Alex Rodriguez, then also walked Lance Berkman with one out. Veteran catcher Jorge Posada then followed with a single that put the Yankees ahead. The home team then added two more runs when next hitter Curtis Granderson also singled.
After C.C. Sabathia had given up another single in the top of the third, the Yankees added two runs in the home of the third when Nick Swisher and Robinson Cano hit back-to-back homeruns.
In the fourth, Sabathia gave up an one-out double to Nelson Cruz, but then two outs followed. In the home of the fourth, Wilson gave up a lead-off double to Jorge Posada, but he also was left behind.
In the fifth, both teams scored once. In the top of the at bat, catcher Matt Treanor led off with a homerun for Texas and Sabathia would give up two more singles, but was supported with a double play. In the bottom of the at bat, Nick Swisher walked and advanced to third on an one-out ground-rule double by Alex Rodriguez. The bases were loaded when Wilson walked Marcus Thames intentionally, but then Swisher scored on a sacrifice fly by Lance Berkman.


...Will we return to New York for another World Series?...
(© Photo: Marco Stoovelaar)

Texas got one run back in the sixth when Sabathia gave up three consecutive singles to David Murphy, Ian Kinsler and Jeff Francoeur with one out to load the bases. A run was then scored on a grounder by Matt Treanor, but then the inning ended when Mitch Moreland was called out on strikes. The Yankees were close to another un in the home of the sixth off new pitcher Michael Kirkman. Curtis Granderson led off with a double and advanced on a sac-bunt by Brett Gardner, then Derek Jeter walked. The inning then ended when Nick Swisher grounded into a double play.

Kerry Wood took over for Sabathia in the seventh inning. He gave up a lead-off single to Elvis Andrus, who then advanced on a wild pitch, but moments later was picked off second base for the second out in the inning. Wood then struckout Josh Hamilton to finish the at bat.

Wood retired the side in the eighth, then the Yankees added a run in the home half of the at bat when Curtis Granderson homered with one out. Closer Mariano Rivera threw the ninth inning for the Yankees, gave up a 2-out single to Mitch Moreland, but then a pop-fly ended the game. The Yankees had force a sixth game!

(October 20)