Greg Halman makes Major League-debut!
Nederlands

TORONTO, Ontario (Canada) - Greg Halman has made his debut in the Major League on Thursday-afternoon. The 23-year old Dutch outfielder played the entire game against the Toronto Blue Jays in centerfield alongside Michael Saunders in leftfield and Ichiro Suzuki in rightfield. The Mariners lost the game vs. the Blue Jays, which was played at Rogers Centre in Toronto, 1-0. The lone run in the game was scored in the first inning when Dominican José Bautista homered off Venezuelan pitcher Felix Hernandez. For Bautista, this was his 50th homerun of the season. With this, he became the first Blue Jay to accomplish this and only the 26th player in Major League-history.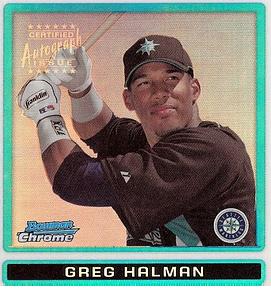 Greg Halman became the seventh Dutch-born or raised player to have played in the Major League.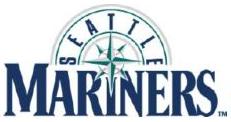 Halman was part of a historic game, as Ichiro Suzuki went 2-for-5 to reach the 200 hit-mark. With this, the Japanese outfielder has now hit 200 or more basehits in all of his ten Major League-seasons, which is a record in the American League, which he shared before today with legendary Ty Cobb. The 10 seasons with 200 or more hits ties the Major League-record, as Pete Rose is the only other played to have accomplished.
Greg Halman was recalled with three others on Wednesday after he completed his Triple-A season with the Tacoma Rainiers on Tuesday-evening when they played in the overall Triple-A National Championship Game in Oklahoma City. The four were all available to play in Wednesday-evening's game at Toronto, but only Mike Carp played and was the designated hitter and went 1-for-4. The Mariners won Wednesday's game 6-3, thanks to José Lopez, who belted three homeruns, which led to four runs. Michael Saunders hit a 2-run homerun for the Mariners.
On Thursday-afternoon, Halman batted in the eighth position as the centerfielder for the Mariners. In his first Major League-game, Halman went 0-for-4 with two strikeouts. In the third inning, facing starting pitcher Shawn Hill, Halman led off with his first big league at bat and was called out on strikes by Home Plate Umpire Mike Estabrook. In the fifth inning, Halman led off again and this time grounded out to pitcher Shawn Hill. Two innings later, now facing reliever Jason Frasor, Halman was the lead-off hitter for the third time and then popped up to shortstop Yunel Escobar. In the ninth inning, Kevin Gregg became Toronto's fifth pitcher in the game. He gave up a lead-off single to designated hitter Matt Mangini (one of Halman's teammates who also was recalled on Wednesday) and then faced Halman, who again was called out on strikes.
After completion of the game, the Mariners flew to St. Petersburg (Florida) in the evening. There, the team will start a 3-game series on Friday against the Tampa Ba Rays.
(September 23)
Dutch-born & raised players in Major League
years
player
team(s)
pos.
G
birthplace
1979-1980
Win Remmerswaal
Boston Red Sox
RHP
22
The Hague
1993-1996
Rikkert Faneyte
San Francisco Giants
Texas Rangers
OF
80
Amsterdam
1994-1997
Robert Eenhoorn
New York Yankees
California / Anaheim Angels
2B/SS
37
Rotterdam
1996-1998
Ralph Milliard
Florida Marlins
New York Mets
2B
42
Willemstad (Curaçao)
2007-current
Rick van den Hurk
Florida Marlins
Baltimore Orioles
RHP
41
Eindhoven
2008-current
Roger Bernadina
Washington Nationals
OF
153
Willemstad (Curaçao)
current
Greg Halman
Seattle Mariners
OF
1
Haarlem