Walk-off win for Italy on Dutch day-off
Nederlands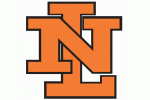 TAICHUNG / DOULIU CITY, Yunlin County (Taiwan) - On Day 3 of the Intercontinental Cup on Monday, the Dutch National Baseball Team had the day off, but four games were scheduled. On Tuesday-evening, the Dutch Team will play its next game against Japan.

At Taichung, Italy won 5-2 vs. Nicaragua, meaning the reigning European champion has won twice after losing their opener vs. the Dutch 10-0 on Saturday. Italy took an early 2-0 lead, scoring runs in the first and second inning, but then Nicaragua came alongside by scoring runs in the fourth and eighth at bat. Italy then decided the game in the home of the ninth inning. With one out, Alex Sambucci singled, then next hitter Leonardo Zileri was hit by a pitch. The latter was then forced out on a grounder by Anthony Granato. With runners on first and third base and two outs, Nicaragua decided to change pitchers. Justo Perez Videa was brought in to finish the game for Carlo Perez Estrella, but that proved to be a costly decision, as Juan Carlos Infante greeted the new pitcher with a 3-run, walk-off homerun to give Italy the win.
In the evening, Taiwan shutout Hong Kong 10-0 in 7 innings on 17 basehits, including three by Chih-Sheng Lin and Chun-Hsiu Chen. Hong Kong had only two basehits.
At Douliu, Japan won big vs. Thailand, 15-0 in 5 innings on 15 basehits, including three by Takahiro Iwamoto (who homered) and Shota Ohmine. Japanese pitcher Shoki Kasahara threw a 5-inning No-Hitter and struckout five batters. Dutch umpire Henri van Heijningen was at first base in this game and Feiko Drost was one of the Official Scorers.
In the evening, Cuba registered a small 3-0 win vs. Korea. Cuba scored runs in the first and second inning, then added another in the seventh at bat. Cuba collected 12 basehits, including four by Alfredo Despaigne and three by Yulieski Gourriel, who also homered. The Koreans hit only four basehits. Feiko Drost was also one of the three scorers for this game.
(October 25)