Greg, Roger, Rick Update
Nederlands



ST. PETERSBURG, Florida / WASHINGTON, DC / BALTIMORE, Maryland (USA) - How did the three Dutch professional players do in the weekend? An update.

Greg Halman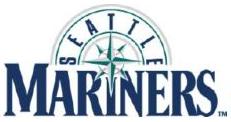 On Thursday, September 23, Greg Halman made his debut in the Major League when he was the centerfielder for the Seattle Mariners vs. the Toronto Blue Jays. Hereafter, Halman played in two more games. On Saturday, September 25, at St. Petersburg, Greg entered the game vs. the Tampa Bay Rays in the top of the fifth inning as pinch-runner for Mike Carp, who had just doubled. He advanced on a flyout by next hitter Josh Wilson, but then was left behind. In the seventh inning, Greg came to bat with Matt Mangini (who had led off with a single) on first base. Halman connected well for a line drive, but the ball was caught by the second baseman, who turned a double play. On Sunday, Greg played the entire game in leftfield vs. Tampa, but went 0-for-4. In the third inning, he led off with a pop-fly to short, in the fifth, he again leads off and this time lines out to short. In the sixth, with the score tied at 2-2, Greg comes to bat with runners on second and third base and one out, but strikes out. Next hitter Josh Wilson homers to give the Mariners a 5-2 lead en route to a 6-2 win. In the eighth inning, Greg again is the opening hitter and again hits a line drive, but that's caught by the rightfielder. After completion of Sunday's game, the Mariners flew to Dallas/Forth Worth (Texas) for the next series of three games against the Texas Rangers.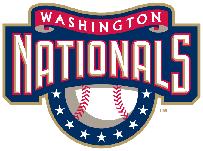 Roger Bernadina
On Friday, September 24, at Atlanta, Roger Bernadina registers his 100th basehit of the season while playing for the Washington Nationals against the Atlanta Braves. The next day, Roger adds a basehit and is 1-for-4 vs. the Braves. Last Sunday, Roger is 0-for-3 with a walk against Atlanta. Starting on Monday, the Nationals will host a 3-game series vs. the Philadelphia Phillies, who have secured a spot in the Play-Offs, but are trying to capture the NL East-title.
Rick van den Hurk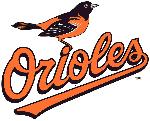 On Thursday, September 23, Rick van den Hurk makes his sixth appearance for his new club Baltimore Orioles pitching against the Boston Red Sox. Earlier in the season he had already made two appearances for the Florida Marlins. On Sunday, playing at home, Rick makes his first start of the season and faces the Toronto Blue Jays. The righthander throws four innings, strikes out five, but also walks two, gives up four hits and three runs, resulting in being the losing pitcher in this game. Rick gives up runs in the first, second and third inning. The Orioles now will meet the Tampa Bay Rays in a 3-game series at home, starting on Monday.
(September 27)