San Francisco opens Series with strong victory!
Nederlands

SAN FRANCISCO, California (USA) - The San Francisco Giants handed the Texas Rangers an 11-7 loss in the opening game of the 106th edition of the World Series on Wednesyday-evening. Initially, the Rangers held a 2-0 lead after two innings, but then the Giants turned the game around with a 6-run fifth inning. Game Two will be played on Thursday.

Before the game, after John Legend has sung the National Anthem, five of the six living Hall of Fame-members of the Giants were involved in throwing the ceremonial first pitch. Monte Irvin (who was a member of the last Giants-team that won a Series in 1954), Orlando Cepeda, Juan Marichal, Willie McCovey and Gaylord Perry took part, while the sixth former player, Willie Mays, was unable to attend due to health reasons. It was the 91-year old Irvin who then threw the first pitch. During the Seventh Inning Stretch, 84-year old Tony Bennett sang 'God Bless America', which is sung during the postseason to honor not only the USA, but also American military personnel stationed around the world.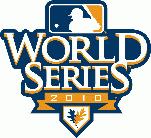 The Giants experienced a horrible first inning in which everything appeared to go wrong. San Francisco-starter Tim Lincecum gave up a lead-off single to Elvis Andrus, then walked Michael Young. After the two had advanced on a grounder by Josh Hamilton, Vladimir Guerrero hit an infield-hit, which was reflected by Lincecum's foot, enabling Andrus to score the first Texas-run. Lincecum then made a mental error when Nelson Cruz grounded the ball back to him. Instead of throwing the ball to third or getting the runner in a run-down, he drove Michael Young back to the base, without making a play, probably thinking a second Texas-runner had arrived there, but instead there was no second runner. The inning was then saved when next hitter Ian Kinsler grounded into a double play.
In the home of the first, Freddy Sanchez doubled with one out, but then made a running error and was doubled up when Buster Posey popped up.
Texas added a run in the second inning. Bengie Molina, who played for the Giants through June, led off with a single, then moved to third base on an one-out double by Cliff Lee, the starting pitcher of Texas, who had to bat himself, as no DH is used when games are played at the National League-site. Molina then scored when Elvis Andrus followed with a sacrifice fly. In the home of the second, Aubrey Huff doubled with two outs, but stranded on second base.
For Texas, the running stopped there for the moment, while the game turned around in San Francisco's favor in the third inning.
Tim Lincecum recovered and retired the side, then the Giants came alongside moments later off Cliff Lee. First, Edgar Renteria reached on an error, but then Lincecum had a bad at bat when he popped up a bunt, but then Andres Torres was hit by a pitch. Hereafter, Freddy Sanchez hit his second double in the game to bring in Renteria. Buster Posey then followed with a single to tie the score, but then two strikeouts ended the inning.
In the fourth, Lincecum gave up a 2-out double to Mitch Moreland for Texas, but was left behind, while Lee retired the side in the Giants-fourth.
Lincecum retired the side again in the top of the fifth and then the bats of the Giants came to life and that resulted in a 6-run rally that gave the home team an 8-2 lead. With one out, Andres Torres and Freddy Sanchez hit back-to-back doubles that led to a 3-2 lead. Sanchez became the first player in World Series-history to hit a double in his first three at bats. Buster Posey then struckout, but five more runs were then scored with two outs. Pat Burrell walked, then Cody Ross and Aubrey Huff followed with RBI-singles. It marked the end for Cliff Lee, who was relieved by Darren O'Day, but his third delivery to Juan Uribe ended in a 3-run homerun that increased the lead to 8-2. Edgar Renteria was then hit by a pitch and Tim Lincecum reached on an error, but then Andres Torres (the eleventh hitter in this at bat) struckout.
In the sixth inning, the Rangers got two runs back. Tim Lincecum first struckout two batters, but then walked Ian Kinsler and gave up an RBI-double to his former catcher Bengie Molina. Next, Mitch Moreland hit a infield-hit line drive, which was deflected by Lincecum's back to put runners on first and third base. Pinch-hitter David Murphy then also singled to bring in a run and Lincecum was then relieved by Santiago Casilla, who ended the inning with a strikeout.
In the eighth inning, it was Texas' turn to make some mistakes. In the top of the bat, off new pitcher Sergio Romo, Ian Kinsler led off with an infield-hit, with the ball being thrown widely to first base. Kinsler then turned towards second base (instead of turning into foul territory) and was tagged out by first baseman Aubrey Huff, before he could return to the base. And then two more outs followed. In the home of the eighth, Mark Lowe became the new Texas-pitcher and gave up a lead-off single to Edgar Renteria, but then rightfielder Vladimir Guerrero made a fielding error, enabling Renteria to reach third base. Guerrero is the regular DH for Texas, but played in rightfield (he played there only 17 times this season), because no DH is being used in San Francisco. Next, Travis Ishikawa doubled to bring in Renteria. A pop-fly followed, then Freddy Sanchez singled to rightfield, where Guerrero bobbled the ball again for an error, resulting in another run and a 10-4 lead. While the hit of Sanchez initially was ruled a double (which would have been his fourth), it was changed into a single-and-error by the Official Scorer moments later. After a groundout, Michael Kirkman was brought in as new pitcher, but he gave up an RBI-single to Nate Schierholtz to make it 11-4.
In the top of the ninth inning, the Rangers started to do something back, cutting the deficit. Facing new pitcher Ramon Ramirez, Julio Borbon led off with a single and advanced on an error. Next, Elvis Andrus walked and a flyout followed. Jeremy Affeldt then became the new pitcher, but started with a wild pitch, then walked Josh Hamilton and was replaced by Brian Wilson. The bearded closer (the seventh Giants-pitcher in this game, which set a new record) gave up sacrifice fly to Vladimir Guerrero and then a 2-run double to Nelson Cruz that made it 11-7. But then Ian Kinsler flied out to rightfield to end the game. The Giants had won their 100th game of the season!
(October 27)