Dutch Team opens tournament with loss
Nederlands

ST. PETERSBURG, Florida (USA) - The Dutch National Baseball Team opened St. Petersburg International Baseball on Tuesday-evening with a 6-1 loss vs. Seoul Nexen Heroes, a professional team from Korea. The orange squad was outhit 10-5 and only scored in the second inning.

Brian Farley, who made his debut as Manager with this game, used all 17 available position players in this game and sent five pitchers to the mound. As he used all his players, this meant that Michael Pluijmers (short stop), Rien Vernooij (3rd base) and Roelie Henrique (2nd base) made their national team-debut.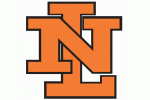 The Koreans took a 3-0 lead in the first at bat off starter Diegomar Markwell, thanks to two defensive errors. In the second inning, the Dutch got one run back when Bryan Engelhardt scored on an one-out single by Dirk van 't Klooster, who later was caught up in a rundown. After the Dutch stranded two runners in this at bat, the next 11 batters were retired in order.
Trailing 3-1, the Dutch got the bases loaded in the sixth inning, but then pinch-hitter Bas de Jong struckout. In the sixth inning, Farley brought in six consecutive pinch-hitters and from then on replaced all his players except for centerfielder Shaldimar Daantji.
The Koreans added a run in the seventh inning off Jurjen van Zijl, then scored two more runs in the ninth inning off Orlando Yntema. After the Dutch offensive went one-two-three again in the seventh and eighth inning, Bas Nooij led off the ninth with the fifth Dutch basehit, but then next batter Rien Vernooij grounded into a double play.
The Dutch Team will face the Koreans again on Thursday-afternoon. When the team was known as Hyundai Unicorns, the Heroes won the championship title in the professional Korean Baseball Organization in 1998, 2000, 2003 and 2004. In 2009, during its preparations for the World Baseball Classic, the Dutch Team played a 3-3 tie against the Koreans, which were then known as Woori Heroes.
For the Koreans, this was their fifth game in the Florida-event. They started with an 8-7 loss vs. Penn State University, then won big 20-0 vs. St. Petersburg College. Next, they shutout the National Junior Team of Canada, 8-0, but lost 2-0 the next day vs. the Canadian youngsters.
Playing for the Dutch Team were:
C - Sidney de Jong (Jason Halman)
1B - Vince Rooi (Jeffrey Arends)
2B - Dwayne Kemp (Roelie Henrique)
3B - Raily Legito (Rien Vernooij)
SS - Michael Duursma (Michael Pluijmers)
LF - Danny Rombley (Eugène Kingsale)
CF - Shaldimar Daantji
RF - Dirk van 't Klooster (Bas de Jong)
DH - Bryan Engelhardt (Bas Nooij)
P - Diegomar Markwell (2 inn.), David Bergman (2), Kevin Heijstek (2), Jurjen van Zijl (1), Orlando Yntema (2)
(March 1)