Dutch Team also empty-handed in second game
Nederlands

ST. PETERSBURG, Florida (USA) - The Dutch National Baseball Team on Thursday also lost its second game of St. Petersburg International Baseball. After losing 6-1 on Tuesday and facing the Korean professionals of Seoul Nexen Heroes again, the Dutch today lost 2-1 in a game that was decided in the final at bat as a result of two costly errors.

The game was a pitching duel, as both teams didn't got much scoring opportunities in the first half of the game. The Dutch reached base only four times in the first five innings, including twice in the opening at bat, while the Koreans reached base three times in the first four at bats off pitchers Rob Cordemans (2 innings), rookie Kevin Miner (1 inning) and Leon Boyd (1 inning).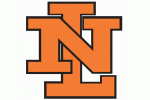 In Al Lang Stadium, Dutch Manager Brian Farley fielded a young starting line-up, including rookies Roelie Henrique (2B), Rien Vernooij (3B) and Michael Pluijmers (SS).
Offensively, the Dutch had not much answers to the pitches of former Major League-pitcher Brandon Knight, who started for the Heroes. Danny Rombley accounted initially for the lone Dutch basehit, hitting a single in the first inning.
With two outs in the eighth inning, the Korean opened the score off Nick Stuifbergen, the fifth Dutch pitcher in the game. He gave up a triple and then the run, but in the ninth inning, the Dutch team came alongside when Raily Legito homered.
However, in the bottom of the ninth inning, the Dutch outfield committed two costly errors, eventually leading to the winning run. That run was scored off Jurjen van Zijl, who had just entered the game, replacing Berry van Driel, who got injured.
Playing for the Dutch Team were:
C - Jason Halman (Bas Nooij)
1B - Jeffrey Arends (Vince Rooi)
2B - Roelie Henrique (Dwayne Kemp)
3B - Rien Vernooij (Raily Legito)
SS - Michael Pluijmers (Michael Duursma)
LF - Eugène Kingsale
CF - Danny Rombley (Shaldimar Daantji)
RF - Bas de Jong (Dirk van 't Klooster)
DH - Bryan Engelhardt (Sidney de Jong)
P - Rob Cordemans (2 inn.), Kevin Miner (1), Leon Boyd (2), Nick Veltkamp (1), Nick Stuifbergen (1 2/3), Berry van Driel (1), Jurjen van Zijl (0)
(March 3)