Roger Bernadina sent down to Triple-A
Nederlands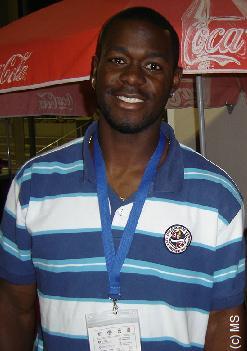 ...Roger Bernadina...
...Triple-A...
(© Photo: Marco Stoovelaar)

WASHINGTON, DC (USA) - Roger Bernadina will start the new season in Triple-A. The Dutch outfielder was one of four players cut by the Washington Nationals from the 40-man roster on Monday, three days before the start of the new Major League-season. Bernadina was sent to the Syracuse Chiefs, which is playing in the International League. Also sent to the Chiefs were pitchers Ross Wetwiler and Collin Balester, while infielder Brian Bixler was sent to the Minor League-camp for a yet to be decided assignment. Besides that, the Nationals put RHP Henry Rodriguez on the 15-day disabled list and RHP Chien-Ming Wang and RHP Elvin Ramirez on the 60-day disabled list. With this, there are now 26 players left on the roster, which means that one player still has to be cut before the start of the season.

On the active roster of the Nationals are only three outfielders, Rick Ankiel (a former pitcher!), Michael Morse and Jayson Werth. The latter came to Washington after having played last season for the Philadelphia Phillies.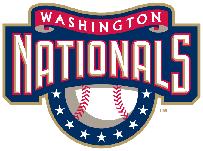 During Spring Training, Bernadina played in 24 games for the Nationals and went 13-for-53 for a .245 average, which was 19th best in the team. Bernadina scored six runs, had eight RBI's, one triple and one homerun. His three stolen bases were second best during Spring Training. The outfielder walked five times and struckout 12 times.
The 26-year old Bernadina, who was born in Willemstad (Curaçao), made his professional debut in 2002 when he played in the Rookie League-team of the Montreal Expos in the Gulf Coast League. In his first season, he played in 57 games and batted .276 and was promoted to Single-A the next season. After having played for the Savannah San Gnats in 2003, 2004 and 2005, Bernadina played in High Single-A in 2006. From 2007 (the Expos in the meantime had become the Washington Nationals) on, Bernadina's career went quickly. In that year and in 2008, he played in both Double-A and Triple-A. On June 29, 2008, Bernadina made his debut in the Major League and returned to the big league in 2009. But what had to become a promising year ended in disappointment, as he broke his ankle while catching a ball in the outfield and missed most of the season. Last year, Bernadina played 14 games for the AAA-team and was then re-called to the Major League-team. And it was a good season, as he played in 134 games for the Nationals, hit 102 basehits, including 18 doubles, three triples and 11 homeruns, scored 52 runs, had 47 RBI's and stole 16 bases, while finishing with a .246 batting average.
(March 28)