IBAF awards organisation World Cup to Panama
Nederlands

HAVANA (Cuba) - The Executive Committee of the International BAseball Federation (IBAF) on Sunday, January 30 awarded the hosting rights of the 2011 Baseball World Cup to Panama. Venezuela also was a candidate for the event, but the IBAF awarded the tournament to Panama after careful deliberation and a vote within the committee. Last year, Venezuela hosted the World Championship Softball, as well as the Baseball Women World Cup.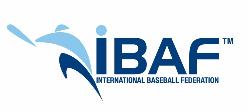 The 2011 World Cup is scheduled to be played in the last week of September and the first week of October and will have a field of participants of 16 countries.
There will be two pools, with Pool A playing its games in Panama City (which will be the main site for the event). Games in Pool B will be played in Aguadulce (province of Coclé), Santiago (Veragues) and Chitré (Herrera), which are all located in the south and center of the country.
IBAF President Riccardo Fraccari stated from Havana: ,,Panama's bid looks very promising for the event, and there is no doubt they will be an excellent host and provide a memorable experience for the 2011 edition of the IBAF Baseball World Cup''.
The Executive Committee of the IBAF this weekend held a meeting a the Cuban capital to discuss several items. On Saturday, Fraccari presented a plaque to Roberto Leon Richard and a medal to Yumilka Ruiz Luaces for their efforts to promote sports and the game of baseball in Cuba. Mr. Roberto Leon Richard is the 1st Vice-President of INDER and Mrs. Yumilka Ruiz Luaces is a member of the IOC Athlete Commission.
(January 30)