Grand Slam * Stats & News enters 14th season
Nederlands

AMSTERDAM (Neth.) - At the end of the month of November, Grand Slam * Stats & News completed its thirteenth season on the Internet and entered its fourteenth in bringing all the news, facts and stats of Dutch baseball and softball (but also from around the world) from both the regular seasons as well as the national teams in the Dutch and English language.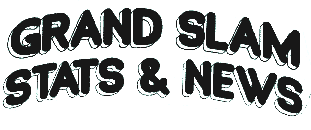 The thirteenth year again was closed with several visitor-records for days, weeks and months, it's thirteenth record-setting year in a row. New records were set for most consecutive days with 1000 or more visitors and for most consecutive days with 2000 or more visitors! In the coming year, another magical milestone can be accomplished, as the 1.500.000 mark is approaching!
In November 1997, this site was created to become the first Dutch baseball and softball website and in the following month, the first articles were published. Initially, only in English, to make the site also available for international visitors. But since 2000, all articles on Grand Slam * Stats & News appear in both Dutch and English.
Grand Slam * Stats & News still is the only site which combines the news of both baseball and softball in one site and in both Dutch and English, making the site accessible and interesting for everyone, not only for Dutch visitors, but also from abroad.
The Webmaster again thanks everyone for visiting this site, hopes you liked what you found and that you will return again (frequently) in a new and exciting baseball and softball-season in 2011. But also in the coming winter months, there will be a lot of (international) baseball and softball news. So, see you soon again!
(December 13)