Terrasvogels moves closer to second place
Nederlands




HAARLEM / ENSCHEDE / OOSTERHOUT / CAPELLE a/d IJSSEL (Neth.) - The softball-season is nearing its end now that the final games are played in what you might call a 'ranking-round' round. After completion of the 32-game regular season, the top-4 teams play for final ranking, as do the bottom-4. The ranking in the top-4 is important for the home advantage during the Play-Offs, the ranking in the bottom-4 is of influence for relegation.

The combinations for the Play-Offs are known since last week. Sparks Haarlem, which will finish in first place, will meet Centrals (which will finish fourth) in the best-of-five with Sparks having the home advantage. Iber Lengua Terrasvogels meets Tex Town Tigers in the other semi-final. On Saturday, Terrasvogels defeated Tex Town Tigers once and played a tie to get closer to second place. Tomorrow (Sunday), Terrasvogels can move into second place when it wins two make-up games against Centrals. Coming Saturday, Terrasvogels closes vs. Sparks, while Tex Town Tigers meets Centrals. The Play-Offs open on Thursday, September 16.

In the relegation pool, Olympia Haarlem is now the lone team in last place and when it ends there coming Saturday, the team will relegate automatically. On Saturday, Olympia lost both games at Twins, which secured a spot in the big league last week. The two remaining teams are also still in jeopardy of relegation. Euro Stars has the best papers and can't finish in last place, but they still can finish in the second-to-last place, meaning they have to play a best-of-five Promotion/Relegation Play-Off vs. the number 2 team of the First Division, which is Gryphons, which last year relegated. Euro Stars is three points ahead of DSS, which appears to be the second team, together with Olympia, to be in danger of relegating. DSS is two points ahead of Olympia, which will face Euro Stars next Saturday. DSS will finish vs. Twins

On Saturday, Sparks Haarlem, which got two more retired players back in its line-up, won 7-1 and 5-0 vs. Centrals, while Terrasvogels shutout Tex Town Tigers 8-0 in the opener, which was followed by a 9-inning 3-3 tie. Twins won 3-2 and 6-0 vs. Olympia Haarlem, while DSS split with Euro Stars. After losing the opener 4-3 in nine innings, the Haarlem-team won the next game, 3-1.
---

Sparks Haarlem vs. Centrals, 7-1, 5-0
At Haarlem, two more players who initially retired after last season were back in the line-up today. Marloes Fellinger, who already played in several games earlier this season, was joined by Jolanda Kroesen and Lynn Geertman. The latter played at her familiar position at second base, while Kroesen was the designated player. Fellinger played at her former position at third base, despite she has played the majority of the last few seasons in the outfield. The three, all former national team-players, combined on four basehits, as Fellinger and Kroesen went 1-for-3 and Geertman 2-for-2 with a run scored and an RBI. In the third inning, Geertman led off with her first at bat of the season and singled, then later scored the tying run after Centrals had opened the score in the top of the inning off starting pitcher Rebecca Soumeru when Lotte Holvast scored on a throwing error. After Geertman scored the tying run on a single by Kim Kluijskens, a single by Noémi Boekel, throwing error and double by Areke Spel led to three more runs and a 4-1 lead. After adding a run in the fourth, two more were scored in the fifth on singles by Lynn Geertman and Nathalie Gosewehr. In the opener, Sparks collected 12 basehits, including three by Kim Kluijskens, who also had two RBI's.

In Game 2, Sparks won 5-0 on seven hits, including doubles by Debby Connor and Jolanda Kroesen and a triple by Noémi Boekel.

Besides Marloes Fellinger, Jolanda Kroesen and Lynn Geertman, two other players also came out of retirement to participate in several games, being Kim Kafoé and King Bouma. The latter even participated with the team during the Cup Winners Cup-tournament last month.
---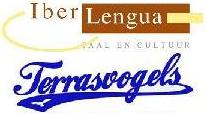 Tex Town Tigers vs. Iber Lengua Terrasvogels, 0-8, 3-3 (9)
At Enschede, Terrasvogels defeated the reigning champion 8-0 on eleven basehits off Ginger de Weert, including three by Femke Haage and two by Linda Hoenderdos, Kate Gentile and Solange Starrenburg, while Christina Rolla had a double. Aimee Murch gave up only two basehits to Tex Town Tigers, which today missed injured Virginie Anneveld and Meike Witteveen. A sacrifice fly by Solange Starrenburg led to two runs in the first inning, then three runs were added in the next at bat on a single by Linda Hoenderdos, stolen base-situation and the double by Christina Rolla. In the fourth, Terrasvogels increased the lead by three runs, which were scored on singles by Kate Gentile and Solange Starrenburg and a grounder by Dana Horeman.

In Game 2, which lasted 2 hours and 22 minutes, Femke van Dusschoten struckout a career-high 15 batters in nine innings, but a wild pitch also accounted for the tying run in the home of the ninth, resulting in the game ending in a 3-3 tie. Terrasvogels took a 2-0 lead in the third inning on a 2-run double by Kate Gentile, but TTT came alongside in its third on a single by Lindsey Meadows and a steal of home by Merel Oosterveld. In the ninth, Terrasvogels re-took the lead when Eva de Bruin scored on a squeeze by Femke Haage, but in the home of the ninth, pinch-runner Virginie Anneveld scored the tying run on a 2-out wild pitch. Terrasvogels got eleven basehits, including three by Linda Hoenderdos.
---

Twins vs. Olympia Haarlem, 3-2, 6-0
At Oosterhout, Twins won the opener 3-2, thanks to three runs in the opening at bat off Christie Hill. The American pitcher walked Mickey Jansen and Fabienne van Uden, then gave up a 2-run triple to Sandy Lauwers, who then scored herself on a sac-fly by Evelien Vonk. Olympia got one run back in the second inning on a single by Marisèla de Wind, but then left the bases loaded, as it did in the next at bat. In the seventh inning, Olympia added a run on a sac-fly by Karlene Headley-Cooper, but again stranded two runners.

In Game 2, Twins shutout Olympia 6-0 on nine basehits, including three by Fabienne van Uden. Twins scored twice in the first, third and sixth inning. Olympia committed three errors, resulting in five unearned runs.
---


Euro Stars vs. DSS, 4-3 (8), 1-3
At Capelle a/d IJssel, Euro Stars trailed 3-1 in the eighth inning, but went on to win 4-3 in nine, hitting only three basehits off veteran righthander Sonja Pannen. After four scoreless innings, DSS scored the first run in the fifth on a single by Floor Roest, but Euro Stars came alongside in its fifth on a single by Laura Belardinelli. After the game went into extra innings, DSS scored twice in the eighth inning on RBI-doubles by Roest and Julie Owen. Again, Euro Stars tied the score, as it reacted with two runs on a sac-bunt by Kirsten Vierdag and single by Kim Donkers. The home team then scored the winning run in the ninth when Manon Schol scored on a sac-fly by Anouk van den Heuvel. Winning pitcher Daisy Verstappen, who went the distance, struckout 12 batters.

In Game 2, DSS won 3-1, scoring all of its runs in the seventh inning. Euro Stars took an 1-0 lead in the first inning when Sonja Pannen gave up a double to Kim Donkers and single to Daisy Verstappen, then a caught stealing led to the run. Hereafter, Pannen gave up only one more additional basehit in the remainder of the game. In the seventh inning, Julie Owen led off with a single, then Judith van Kampen (who was the DP) reached on a bunt-single. The two advanced on a sac-bunt by Yvette Krooder, then the bases were loaded by giving Tippy Vink an intentional pass. But then Judith van Tiel cleared the bases with a 3-run triple.

(September 4)