Terrasvogels takes over second place
Nederlands

DE BILT (Neth.) - Iber Lengua Terrasvogels moved into second place on Sunday by winning two make-up games vs. Centrals, 2-1 and 11-4. With the double victory, Terrasvogels is now two points ahead of Tex Town Tigers, it opponent in the Play-Offs, which opens on Thursday, September 16. Coming Saturday, Terrasvogels closes the season with two games against Sparks Haarlem, while Tex Town Tigers meets Centrals.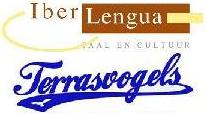 In the opener on Sunday, Terrasvogels trailed 1-0 when it scored two runs in the sixth inning. After three scoreless innings, Centrals opened the score in the fourth off Aimee Murch when Anne Blaauwgeers singled with one out, advanced on a grounder and scored on a single by Maaike van Aarle.
Terrasvogels, which stranded six runners in the first four innings, answered with two runs in the sixth at bat. Solange Starrenburg led off with a single, then advanced to third base on grounders by Dana Horeman and Marije Schoenmaker and scored on a wild pitch by Vendy Draha. Eva de Bruin then followed with a triple and scored on a single by Iris Kolman to give Terrasvogels a 2-1 lead.
In the next game, which lasted 2 hours and 11 minutes, Terrasvogels failed to hold onto a 4-1 lead, saw Centrals come alongside in the fifth, but then rallied for seven runs in the sixth to win comfortably, 11-4. Terrasvogels scored the first run in the second inning when Eva de Bruin led off with a single and scored on a single by Shannah van der Kaaij, but three runners were left behind. Centrals tied the score in the third when Maaike Blaauwgeers reached on an error and later scored on another error.
In the fourth, Terrasvogels scored twice. With two outs, Shannah van der Kaaij walked and MariŽlle Vleugels singled, then the first scored when Kate Gentile also singled. The bases were loaded when Solange Starrenburg hit the third consecutive single. A run was then scored when next batter Marije Schoenmaker was hit by a pitch, but again three runners were left behind.
In the fifth, Terrasvogels made it 4-1. Dana Horeman led off with a single and her pinch-runner Jip de Jonge later scored on a double by Shannah van der Kaaij. Centrals then tied the score again by scoring three runs in its fifth off Femke van Dusschoten. The bases were loaded when Amber Dammers walked and Eva Voortman and Lotte Holvast both singled. After a strikout, JJ Hartung singled in a run, while Voortman was awarded home plate after catcher's obstruction. After walking the next batter, Van Dusschoten was replaced by Aimee Murch, who gave up an RBI-single to Silea Bos that tied the score, but hereafter an 1-2-3 basesloaded double play ended the inning.
With the score tied at 4-4, Terrasvogels struck in the sixth by scoring seven runs to end the game with the mercy-rule. In the inning, Solange Starrenburg led off with a walk and advanced on a wild pitch. Hereafter, two 3-base errors were made on a sac-bunt by Marije Schoenmaker and a sac-fly by Eva de Bruin to bring in two runs. Next, Dana Horeman walked, Iris Kolman brought in a run with a sac-fly, a grounder accounted for the second out and the bases got loaded on a single by Shannah van der Kaaij and walk for MariŽlle Vleugels. Kate Gentile then hit a 3-run triple and went on to score herself on a single by Solange Starrenburg to make it 11-4.
(September 5)