Terrasvogels forces 4th game; files appeal
Nederlands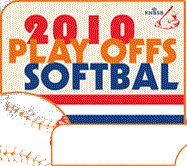 SANTPOORT / HAARLEM (Neth.) - Iber Lengua Terasvogels shutout Tex Town Tigers 4-0 on Sunday to force a fourth game in its best-of-five Play-Off. Sparks Haarlem initially trailed 5-0 vs. Centrals in their third game, but turned the game around and won 7-5 to take a 2-1 lead in their series.

But there is more. Terrasvogels filed an appeal regarding the circumstances surrounding the playing of the first game of their Play-Off series. That game was halted on Thursday-evening by rain in the third inning. The clubs were then informed by the Dutch Federation to resume the game from that moment the next day. On Friday-evening, the game started with two outs in the bottom of the third inning and a 1-2 count on the batter and was won by Tex Town Tigers, 1-0. However, the regulations clearly state that when a game is stopped before it is official, it will be replayed entirely. A game is official after five complete innings or 4 1/2 when the home team is leading or takes the lead in the home of the fifth.
---
Terrasvogels vs. Tex Town Tigers, 4-0
At Santpoort, Terrasvogels struck early, scoring three runs in the first two at bats vs. Tex Town Tigers, which today started with Martina Lackner. In the first two innings, the Austrian pitcher gave up five basehits. In the first, Linda Hoenderdos led off with a double, but then was thrown out at third on a grounder to short by Christina Rolla after the previous batter had grounded out. But with two outs, Terrasvogels went on to score twice. The bases got loaded when Lackner walked Kate Gentile and Solange Starrenburg, then gave up an RBI-single to MariŽlle Vleugels. Next, a wild pitch enabled Starrenburg to score and give Terrasvogels a 2-0 lead.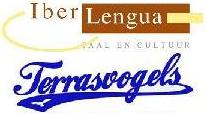 In the second inning, Terrasvogels added a run, also with two outs. With one out, Femke Haage reached on an infield-hit, then advanced on a grounder by Linda Hoenderdos and an infield-hit by Shannah van der Kaaij. She then scored when Christina Rolla followed with a single through the leftside of the infield. A passed ball moved the two runners, but then the inning ended when Kate Gentile lined out.
In each of the next three innings, Terrasvogels left two runners behind. In the third, MariŽlle Vleugels walked with one out and Marije Schoenmaker singled with two outs, but stranded. In the fourth, Shannah van der Kaaij singled with one out, whereafter Ginger de Weert took over for Martina Lackner. Kate Gentile then singled with two outs, but again two runners stranded. In the fifth, MariŽlle Vleugels led off with a walk, but then was called out, after she was hit by a line drive single off the bat off Dana Horeman. with one out, the home team got runners on first and third when Femke Haage singled, but both also were left.
But in the sixth inning, Terrasvogels added an insurance run. With one out, Christina Rolla was hit by a pitch, then scored when Kate Gentile followed with a triple to make it 4-0.
Tex Town Tigers got some scoring opportunities, but was held to only three hits by Femke van Dusschoten, who struckout six. With two outs in the first inning, Virginie Anneveld doubled for TTT, then Karin Tuk walked, but next hitter Lindsey Meadows struckout. In the next at bat, two more runners stranded. Meike Witteveen singled with one out, then Mieke Smit-van der Zwaan walked. After the two advanced on a sacrifice bunt, a grounder ended the inning. TTT then also left two runners in the fourth after Lindsey Meadows led off with a single and advanced to third on an outfield-error. With one out, Meike Witteveen was hit by a pitch, but then a foul-out and strikeout followed. In the fifth, TTT left its seventh runner, but then Femke van Dusschoten retired the last seven batters she faced.
---
Sparks Haarlem vs. Centrals, 7-5
At Haarlem, Centrals boldly took a 5-0 lead, but failed to hold onto it and was left empty-handed, as Sparks Haarlem scored seven runs in the fifth and sixth inning combined to win 7-5.

Centrals opened the score off Dagmar Bloeming with two unearned runs in the first inning. Lead-off hitter JJ Hartung reached on an error, then Maaike van Aarle and Lisa Sweeney hit back-to-back doubles with two outs to make it 2-0. In the second inning, two runs were added, again with two outs. Amber Dammers led off with a double, then Maaike Blaauwgeers reached on a bunt-single. Two strikeouts then followed, but the bases got loaded when Anne Blaauwgeers reached on an infield-hit. Next, Silea Bos also singled to bring in a run and another run was added when a throwing error followed.
Centrals made it a 5-0 lead in the fourth inning when Lotte Holvast reached on an error with one out, moved on a passed ball and a single by JJ Hartung, then scored on sac-fly by Anne Blaauwgeers. But then the scoring stopped and Centrals didn't even reached base anymore, as Dagmar Bloeming recovered and retired the last eleven batters she faced and also got offensive support from her teammates.
After leaving two runners in both the first and second inning, Sparks scored three runs in the home of the fourth inning. With one out, the bases got loaded when Noťmi Boekel singled, Areke Spel was hit by a pitch and Kim Kafoť reached on an error. Next, pitcher Lisa Sweeney walked Jolanda Kroesen to bring in a run and Nathalie Gosewehr followed with a 2-run single to make it 5-3, but also led to Kroesen being eliminated in a run-down after having reached second base.
In the fifth, Sparks took over the lead. Kim Kluijskens led off with a homerun, then Debby Connor and Marloes Fellinger singled. After both advanced on a wild pitch, a groundout followed, but then the bases got loaded when Areke Spel walked. After a strikeout, Jolanda Kroesen singled to bring in two runs and gave Sparks a 6-5 lead, but also led to the seventh run after an error was made.
(September 19)