Terrasvogels' appeal: Win or Loss?
Nederlands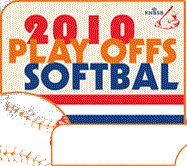 NIEUWEGEIN (Neth.) - The appeal Iber Lengua Terrasvogels filed regarding the circumstances surrounding the playing of the first game of their Play-Off series, was heared on Monday-evening. On Tuesday, the decision of the Jury of Appeal was announced and it was a surprise one.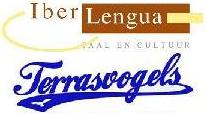 The first game of the best-of-five Play-Off vs. Tex Town Tigers was halted on Thursday-evening by rain in the third inning. The clubs, as well as the game officials, were then informed by the League Commissioner of the Dutch Federation to resume the game from that moment the next day. On Friday-evening, the game resumed with two outs in the bottom of the third inning and a 1-2 count on the batter and was won by Tex Town Tigers, 1-0. However, the regulations clearly state that when a game is stopped before it is official, it will be replayed entirely. This rule is specifically mentioned under 'Playoffs' in the competition regulations. A game is official after five complete innings or 4 1/2 when the home team is leading or takes the lead in the home of the fifth. So Terrasvogels appealed the decision and had confirmations that errors had been made.
On Monday-evening, there was a hearing at the Head Office of the KNBSB. After listening to the arguments of both sides, the Jury of Appeal announced their decision the next morning. The Jury of Appeal concluded that Terrasvogels was right on all accounts. Furthermore, it stated that wrong regulations were used, that the Federation has been negligent and that the counter-plea was weak. However, the commission also looked to the third party, which is Tex Town Tigers, which had won the game and would have a disadvantage when the game would have to be replayed. In the end, the commission decided that the final score would be preserved and that the game will not be replayed.
So, how do you call this? A Win or a Loss?
Terrasvogels is considering further steps.
(September 21)