Catcher Kate Gentile returns to Iber Lengua Terrasvogels
Nederlands

SANTPOORT (Neth.) - Catcher Kate Gentile will return in a Terrasvogels-uniform next season, the club confirmed. This year, she played in her first season for the Santpoort-based club.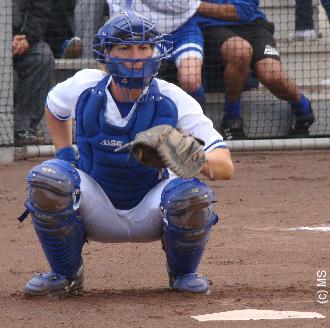 ...Kate Gentile...
(© Photo: Marco Stoovelaar)

In her first season in the Dutch big league, Kate Gentile played in 30 games and batted .349 (29-for-83), which made her the second best hitter of the team. Amongst her 29 basehits were four doubles, three triples and one homerun (which was the lone one of the team). With her doubles and triples, she shared first place in the team. Kate scored 16 runs and had 18 runs batted in, hit .429 with runners in scoring position and had the highest slugging average of the team with .506.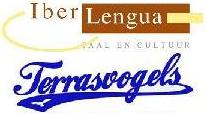 Before joining Terrasvogels this year, Kate Gentile played six seasons (2004-2009) in the Italian Softball League for Nuoro. In those years, she became a member of the National Team of Italy for whom she played in 63 official games and won the European championship-title in 2005 and 2007. Kate Gentile also was with the Italian Team during the European Championship of 2009 in Valencia (Spain), when the Dutch Team re-captured the title. Kate also participated in the World Championship of 2006 in Beijing (China).
Before going to play in Italy, Kate played for the Indiana State University Sycamores and Penn State University Nittany Lions.
At the moment, she is an Assistant Coach of the Pioneers, the softballteam of California State University East Bay.
(November 23)