Olympia Haarlem remains big leaguer!
Nederlands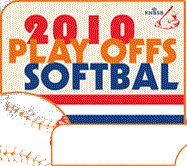 ROSMALEN (Neth.) - Olympia Haarlem had another narrow escape on Saturday (after suffering a come-from-behind loss) in its Promotion/Relegation Play-Off vs. Gryphons, but as they split their double-header, the team won the series 3-1 to secure its spot in next years big league. With the loss, Gryphons will remain playing in the First Division. Last year, the two teams also faced each other in the Promotion/Relegation Play-Offs, but then in a reversed role. A year ago, Gryphons finished in seventh place in the big league and had to play vs. Olympia, which then finished in second place in the First Division. That also was a close series, which was won 3-2 by Olympia, which therefore promoted to the big league, while Gryphons relegated.
---
Game One
In the opening game on Saturday, Olympia led 7-1 in the third inning, but failed to hold onto it. Gryphons got one run back in the home of the third, then scored eleven runs in the next three at bats to take a 13-7 lead. Olympia scored three more runs in the seventh inning, but Gryphons won 13-10 to force a fourth game.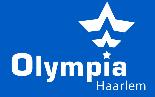 In the high-scoring (23 runs) and high-hitting (27 basehits) game, Olympia even led 6-0 at one moment. For the Haarlem-team, the scoring started in the first inning with two runs. Christie Hill led off with a single, moved on a sac-bunt by Rebecca Duindam and scored on a double by Lisanne van den Berg, who later scored the second run on a single by Maranca Ham.
In the second inning, four runs were added with two outs. With Laura Burggraaf at second base, christie Hill hit an RBI-single, then Rebecca Duindam added an RBI-triple. Next, Lisanne van den Berg walked and while she stole second base, Duindam scored. A triple by Karlene Headley-Cooper then made it 6-0.
Gryphons got one run back in the home of the second, thanks to an RBI-double by Morgan Parkerson, but then Olympia made it 7-1 in the top of the third when Marisèla de Wind led off with a triple and scored on a grounder by Laura Burggraaf. But hereafter, Olympia was held scoreless by Marjolein Merkx, who took over in the fourth inning for starter Melissa Dykema. In the meantime, the bats of Gryphons started to speak and produced 11 basehits, resulting in 11 runs, including nine of each off starter Christie Hill.
Trailing 7-2, in the home of the fourth, with two outs, Gryphons scored four runs on four hits. The team from Rosmalen got the bases loaded on two singles and a walk, then two infield-flies accounted for two outs. Next, Monique Melissant singled to produce two runs, while the third runner scored when an outfield-error followed. A triple by Yonina Sint Jago gave Gryphons another run and narrowed the deficit to 7-6.
Gryphons had another big rally in the fifth inning, scoring five runs on five hits. Claudia Kranendonk and Illiandra Figaroa led off with singles and both advanced on an outfield-error. With one out, Chantal Kradolfer singled in a run to tie the score. A fielder's choice on a bunt by Kiki Draaijer led to the next run and gave Gryphons an 8-7 lead. With two outs, Monique Melissant hit a 2-run triple and Yonina Sint Jago followed with an RBI-double to make it 11-7.
Gryphons scored two more runs in the sixth inning off new pitcher Rosanne de Vries, thanks to a triple by Claudia Kranendonk and a sac-fly by Illiandra Figaroa, making it 13-7. Olympia was able to score three more runs in the seventh inning on a 2-run triple by Laura Burggraaf, who continued running towards home and scored on a throwing error. With two outs, the bases empty and trailing 13-10, Christie Hill walked, meaning the tying run got on deck. However, the game then suddenly ended when 1B Umpire Bert Oosterveld called out Hill, as she briefly was in contact with the orange safety-base, instead of the regular white base.
Gryphons collected 15 basehits, including three by Monique Melissant (who had four RBI's), Yonina Sint Jago and Illiandra Figaroa. There were 10 extra basehits in the game, five by each team. Olympia had four triples and Gryphons three.
---
Game Two
After the first game of today lasted 2 hours and five minutes, the second game also was a wild one and took two hours and 16 minutes to be completed. Again, Olympia took the lead, but failed to hold onto it. In the fourth, Gryphons took over the lead. From the sixth inning on, it was Olympia's turn to comeback, tie the score and then won in the seventh inning, 9-8.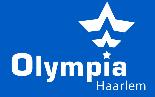 In the first inning, Olympia scored three runs. With one out and Rebecca Duindam on second base, Lisanne van den Berg tripled in the first run, then scored herself on a following single by Karlene Headley-Cooper. Maranca Ham followed with a double to make it 3-0.
Gryphons got one run back in the home of the first on an RBI-single by Sophie Mollee, but left the bases loaded. But in the second inning, the home team came alongside. Cindy van der Zanden led off with a single and scored on a triple by Monique Melissant, who then scored the tying run on a grounder.
In the third, Olympia re-took the lead when Lisanne van den Berg led off with a single and Karlene Headley-Cooper followed with a homerun. After stranding two runners in its third, Gryphons rallied for four runs in the fourth to take a 7-5 lead. With runners on first and third base and one out, Claudia Kranendonk reached on a fielder's choice, which led to a run. Hereafter, singles by Illiandra Figaroa, Chantal Kradolfer and Kiki Draaijer led to three more runs.
In the fifth, Olympia scored another run on a passed ball, but also saw a runner being called out for leaving a base too early and left one runner behind. Gryphons also scored another run, also on a passed ball, to increase the lead to 8-6.
The game started to turn into Olympia's favor in the sixth inning. In that at bat, the team tied the score at 8-8. With one out, the bases got loaded when Christie Hill singled and both Rebecca Duindam and Lisanne van den Berg walked. A double by Karlene Headley-Cooper then produced two runs and tied the score, but two foul-outs ended the inning.
In the seventh, Olympia took a 9-8 lead. Rosanne de Vries led off with a single, advanced to third on two grounders and scored on a single by Christie Hill. With this, the American decided her own game, as she also became the winning pitcher. In the home of the seventh, Hill started by walking Cindy van der Zanden, but then next hitter Monique Melissant was called out for an illegally batted ball. A force play grounder and fly out then ended the game.
(September 25)