Breaking news: Centrals and coach Kenepa separate!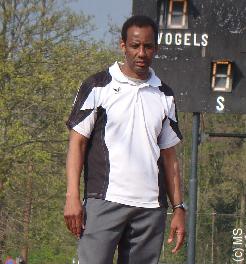 ...Glyniss Kenepa...
(© Photo: Marco Stoovelaar)
Nederlands

DE BILT (Neth.) - On Wednesday, Dutch big league-team Centrals announced it has separated with its Head Coach Glyniss Kenepa. It was said that the separation took place on Tuesday-evening and was handled in good fashion between both parties.

Kenepa's Assistant Coach Willy van der Lee will finish the season as the team's new Head Coach. However, Van der Lee has to sit out an 8-game suspension after he was ejected two weeks ago arguing with an umpire. On Thursday, Centrals will play its next two games meeting the Dutch Junior Team. The team then will be coached by Henk van Zijtveld, Hans Snel and Willy Juana. Afterwards, the situation will be reviewed for the remaining games that Van der Lee is unavailable to coach.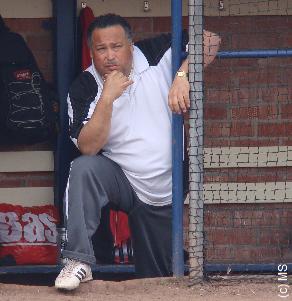 ...Willy van der Lee...
(© Photo: Marco Stoovelaar)

Glyniss Kenepa was in his third season as Head Coach of Centrals, whom he led to the Play-Offs last season for the first time in club-history. Centrals was then eliminated in a thrilling 5-game series by Sparks Haarlem, which went on to win the Dutch championship. During the Play-Offs, Kenepa was ejected and was suspended.

This was Kenepa's seventh season as Head Coach in the Dutch big league. Earlier, he led Amsterdam Pirates (2000-2002) and DSC '74 (2005) on the highest level, whom he both led to the Play-Offs. He also was the Head Coach of Hoofddorp Pioniers (2004) in the First Division.

He then was named Head Coach of Euro Stars for the 2008 season, but that ended in a separation two weeks before the start of the season. He was then also succeeded there by Willy van der Lee, while Kenepa himself went on to be the Assistant Coach of Twins in 2008, before coming to Centrals for the 2009 season. Kenepa also served as Assistant Coach of Birds in 2003.

Currently, Centrals shares fifth place with Twins with a 5-9 record, but last weekend extended its losing streak to eight games after losing twice to Twins.

(June 1)