American pitcher Terrasvogels arrived
Nederlands

SANTPOORT (Neth.) - American pitcher Mercedes Lovato has arrived in Santpoort. The righthander will pitch for Iber Lengua Terrasvogels through the end of May and then will hand over the ball to another American hurler.

...Mercedes Lovato...
(© Photo: Marco Stoovelaar)

Mercedes Lovato, who has five sisters and two brothers, is no stranger to Dutch softball, as she pitched for Centrals during the 2008 season. In that year, she struckout 36 batters in 55 2/3 inning and appeared in 16 games. In that season, Mercedes was a teammate of pitcher Ginger de Weert, who will be her teammate again at Terrasvogels. In the same year, Mercedes' sister Kelly Lovato pitched for Olympia Haarlem.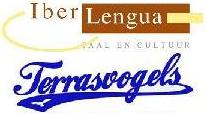 In 2008, Mercedes appeared in one game of the Holland All Stars, a team compiled of foreign and Dutch players that played two games against the Netherlands Softball Team during its preparations for the Olympic Games in Beijing (China) later that year. Also playing for the Holland All Stars then was outfielder Solange Starrenburg, who now is her teammate at Terrasvogels. In 2009, Solange became one of the eight players of the Holland All Stars to be selected for the Dutch National Team. Last year, a ninth player of that squad made her National Team-debut.
While playing in the USA, Mercedes Lovato pitched for the University of Illinois-Chicago, with whom she won two regular season championships, and Cal State University Northridge.
(March 19)