Sponsor for Sparks Haarlem
Nederlands

HAARLEM (Neth.) - Dutch softball-champion Sparks Haarlem has come to an agreement with a new main sponsor for the upcoming three seasons, the club announced.

Recently, Sparks Haarlem stated that the future of the team might be in (financial) jeorpardy after this season, when it has no sponsor for the following years. This would mean that the team would be unable to play in the top of the league, as it is doing for years now. Last year, Sparks Haarlem captured the championship title, as well as the European Cup Winners Cup.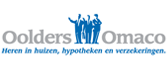 Oolders Omaco, a real estate office, has come foreward to support the team for the next three years, securing the stability for the team for this period. In the upcoming season, which opens on April 16, the team will play as Oolders Omaco Sparks Haarlem.
Sparks Haarlem is only one of two teams in the Dutch big league with a main sponsor, the other being Iber Lengua Terrasvogels. The two teams are the most succesfull in Dutch softball-history, capturing not only national titles, but also winning European Cups. This year, Terrasvogels sharpens its own record by participating for the 31st time in an European Cup Tournament.
(March 21)