Roster National Team announced for USA-trip
Nederlands

NIEUWEGEIN (Neth.) - The Dutch National Softball Team will travel to Florida next Monday with a group op 23 players. Today, Head Coach Craig Montvidas confirmed his roster for the 2-week trainingcamp, which will bring the team also to Tennessee to play two double-headers there. The trip is part of the team's preparations for this years European Championship, which will be held in August in Italy and where the Dutch will defend its title.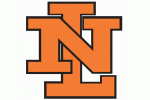 Dutch champion Sparks Haarlem is represented by five players, while Iber Lengua Terrasvogels and Tex Town Tigers each have four. Alcmaria Victrix, which will make its comeback this season in the highest division, also has four players in the national squad for the USA-trip. Three players on the roster will play in the Italian Softball League this season.
Noëmie Brandjes, Dinet Oosting, Laura Treurniet, Eva Voortman, Ginger de Weert and Marisèla de Wind are part of a national team selection to participate in an event for the first time.
Anne Blaauwgeers (Central Arizona College), Nathalie Timmermans (Oklahoma City University) and Britt Vonk (University of California at Berkeley), who currently study at and play for an American university, will join the team in Florida. Pitcher Dagmar Bloeming will not make the trip due to study-reasons.
The Dutch Team plays its first of 14 games on Wednesday, March 2 vs. the University of Michigan. The game will be played at Eddie C. Moore Sports Complex at Clearwater, where most games will be played. Hereafter, the team will play one or two games daily through Sunday, March 13.
In the weekend of March 5 and 6, the team will be in Knoxville (Tennessee) to play four games there in Sherri Parker Lee Stadium, the home site of the University of Tennessee.
The roster is compiled as follows:
Pitchers (6):
Femke van Dusschoten, Laura Treurniet (both Alcmaria Victrix), Lindsey Meadows (Nuoro, Italy), Rebecca Soumeru (Sparks Haarlem), Eva Voortman (Centrals) and Ginger de Weert (Iber Lengua Terrasvogels).
Catchers (5):
Anne Blaauwgeers, Noëmie Brandjes (both Alcmaria Victrix), Dinet Oosting (Olympia Haarlem), Nathalie Timmermans (Sparks Haarlem) and Karin Tuk (Tex Town Tigers).
In/Outfielders (12):
Virginie Anneveld, Areke Spel, Chantal Versluis (all Sparks Haarlem), Nathalie Gosewehr (Caserta, Italy), Saskia Kosterink (Bollate, Italy), Nadine Marinus, Merel Oosterveld, Britt Vonk (all Tex Town Tigers), Solange Starrenburg, Marisèla de Wind, Meike Witteveen (all Iber Lengua Terrasvogels) and Fabienne van Uden (Twins).
Coaching Staff:
Craig Montvidas (Head Coach), Karen Marr (Coach), Nathalie Franssen (Coach).
(February 24)