(Story by Marco Stoovelaar)

Season Openings Dutch Baseball & Softball Big Leagues postponed
Nederlands



NIEUWEGEIN (Neth.) - The Royal Netherlands Baseball and Softball Association (KNBSB) announced on Monday (February 15) that the opening of the seasons in both the Baseball and Softball Major League has been postponed.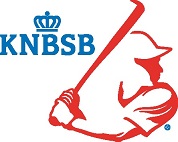 As of now, the baseball-season in the highest league will open on Thursday, April 29 instead of Thursday, April 8.
The highest women's softball-league opens on Saturday, May 1 instead on Saturday, April 17.
No announcements were made regarding the start of the other competitions in Dutch baseball and softball. Initially, the First Division Baseball was to open on Friday, April 2 and the First Division Softball on Saturday, April 17, like the big league. The men's softball Big League was scheduled to open on Friday, April 9.
The KNBSB is in constant contact with the NOC*NSF and the National Government regarding the situation and the develpments of the coronavirus (COVID-19) and the measures taken against it. Due to the current situation, it has been decided to postpone the start of the seasons.
In the meantime, the KNBSB-section of Competition Affairs is working hard to prepare for the coming season. It also develops several scenarios in case the measures against the virus takes longer and the start of the season is not possible on the new dates.
In its announcement on Monday, the KNBSB mentioned that the Cabinet has installed an exception as of December 17, 2020 that allows atletes who are active in top-competitions are allowed, under certain conditions, to practice and play games again in groups.
For baseball and softball, this exception applies exclusively and only for:
- Baseball Major League
- Softball Women's Major League (former Golden League)
The National Government does attach a number of conditions to this exceptional position.
These conditions relate to:
1: Being able to arrange the organization in accordance with the 'top competition protocol'.
2: Periodic testing of players, staff and umpires.
The KNBSB is currently discussing with the clubs in both leagues whether they would and could start under this exceptional position. For the time being it has been agreed not (yet) to make use of this option. This means that the big league teams can only prepare for the season to a very limited extent: they are allowed to train outside in pairs.
(February 15)