André van Overbeek re-elected as ESF-president
Nederlands

BLED (Slovenia) - Today (Saturday, February 16), Dutchman André van Overbeek was re-elected as President of the European Softball Federation (ESF) during the Congress in the Slovenian city of Bled. During the election of the Executive Board, there were several changes. Later in the day, Dutchman Jan Esselman was elected President of the European Baseball Confederation (CEB).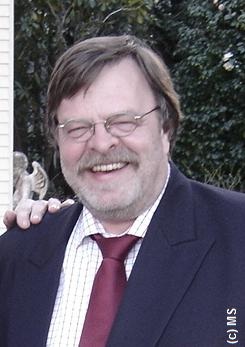 ...André van Overbeek...
(© Photo: Marco Stoovelaar)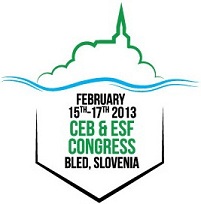 Van Overbeek (who was elected President in February 2009) was one of six candidates for the position of President, the others being (former President) Mike Jennings (Great Britain), Şahin Kömürcü (Turkey), (former 1st Vice-President) Jacques Reinenbergh (Belgium), Giovanni 'Totoni' Sanna (Italy) and Viatcheslav Smagin (Russia). All candidates had their own plans with Sanna stating the necessity of more cooperation with baseball, but also urging committees to solve technical problems and make executive decisions more clearly, opting to install a committee to review the statutes. Before the voting for the presidency started, Jennings, Kömürcü, Reinenbergh and Smagin all withdraw, meaning Van Overbeek and Sanna were the lone candidates. 17 votes went to Van Overbeek, 11 to Sanna, meaning the Dutchman was re-elected.

After Van Overbeek was re-elected, Francesca Fabretto withdraw her candidacy to be re-elected as Secretary-General. As Metin Ejder (Turkey) also withdraw from this position, Ami Baran (Israel) was the lone candidate and was elected. Baran praised the work of Francesca Fabretto in the previous years.

There was also only one candidate for the position of Treasurer, as Michael Jennings (Great Britain) and Mustafa Keles (Turkey) withdraw. Eddy Van Straelen (Belgium) was therefore the lone candidate and was re-elected as Treasurer.
ESF Presidents
Period
President (country)
1976 - March 1985
Bruno Beneck (Italy)
March 1985 - August 1991
Theo Vleeshhouwer (Netherlands)
August 1991 - March 1993
Enrico Bertirotti (Italy) (interim)
March 1993 - April 1994
Annie Reinenbergh (Belgium)
April 1994 - March 1995
Enrico Bertirotti (Italy) (interim)
March 1995 - March 2003
Jos Gieskens (Netherlands)
March 2003 - February 2009
Mike Jennings (Great Britain)
February 2009 - current
André van Overbeek (Netherlands)
For the six remaining Vice-President seats (including 1st Vice-President) in the Executive Council, there were initially 13 candidates before the Congress began. These candidates were Youri Alkalay (Bulgaria), John Austin (Ireland), Ami Baran (Israel), Jürgen Elsishans (Germany), Dejan Jesic (Serbia), Koray Kartal (Turkey), Mette Niessen-Jakobsen (Denmark), Kristian Pälviä (Sweden), Giovanni Sanna (Italy), Michael Schmidt (Austria), Viatcheslav Smagin (Russia), Gilbert Tobback (Belgium) and Gabriel Waage (Czech Republic).

After the President, Secretary-General and Treasures were elected, these six Vice Presidents were elected. At the start of the Congres, the four Turkish candidates all withdraw. Ami Baran became unavailable for this post as he was elected Secretary-General moments earlier. After the presidential election, Totoni Sanna, who congratulated Van Overbeek with his re-election, withdraw for the candidacy as Vice-President, as did Pälviä, Schmidt and Elsishans. This left seven candidates for the six Vice-President posts, who also offered their thoughts why they should be elected. In the end, Gabriel Waage was named 1st Vice-President. Alkalay, Austin, Jesic, Niessen-Jakobsen and Tobback were named as the other five Vice-Presidents.

Now that a new Board has been installed, one their first tasks will be the awarding of the organisation of the European Cup-tournament in the upcoming weeks. Earlier, the cities of Alkmaar (Netherlands) and Prague (Czech Republic) were named as candidates for the event. However, a dispute arose concerning the voting and today, a voting ended in a 5-5 tie. It has now been decided that the procedure will be re-opened, meaning new sites can file for candidacy through the end of this month. The host city will then be named by the Board.

(February 16)