WC Women Baseball to resume on Sunday!
Nederlands

CARACAS (Venezuela) - The Women's Baseball World Cup will resume on Sunday, August 15, but the tournament will relocate from Caracas to Maracay. The International BAseball Federation (IBAF) on Saturday announced a revised schedule, which will not include Hong Kong, as they elected to withdraw from the competition and return home after the incident last Friday when one of its players was hit by a bullet during the game vs. The Netherlands.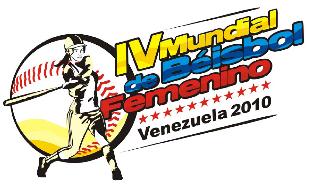 The games in Maracay will be played in two stadiums, Estadio Aviacion and Estadio Josť Perez Colmenares. All delegations will be moved to Maracay for the remainder of the tournament.
The Dutch Team will play vs. Australia on Sunday at Josť Perez Colmenares Stadium, starting at 3:00 PM local time, which is 9:30 PM Dutch time.
Maracay already was a playing site during the event, hosting one of the two pools. After the preliminary round, the consolation round also was to be played in Maracay.
(August 14)