Team USA announces roster for World Cup
Nederlands

DURHAM, North Carolina (USA) - On Thursday, September 15, USA Baseball announced the roster for the team that will participate in both the World Cup and Pan American Games next month. The World Cup will be held October 1-15 in Panama and the Pan American Games follow October 20-25 in Mexico. The roster include 24 professional players who are currently not on MLB 40-man rosters.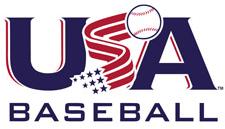 The Chicago White Sox have three players on the roster, followed by two each from the Boston Red Sox, Chicago Cubs, Florida Marlins, Philadelphia Phillies and Texas Rangers. The remaining players are coming from eleven other organizations.
Six players on the roster have Major League-experience, being Outfielder Brett Carroll (Florida Marlins, 2007-2010; Milwaukee Brewers 2011), Righthanded Pitcher Jeff Marquez (Chicago White Sox, 2010, New York Yankees, 2011), Righthanded Pitcher Scott Patterson (New York Yankees, 2008; San Diego Padres, 2008), Infielder Joe Thurston (Los Angeles Dodgers, 2002-2004; Philadelphia Phillies, 2006; Boston Red Sox, 2008; St. Louis Cardinals, 2009; Florida Marlins, 2011), Lefthanded Pitcher Andy Van Hekken (Detroit Tigers, 2002) and Lefthanded Pitcher Randy Williams (Seattle Mariners, 2004; San Diego Padres, 2005; Colorado Rockies, 2005; Chicago White Sox, 2009-2010; Boston Red Sox, 2011).
Carroll played in two Major League-games this season for Milwaukee Brewers and was 0-for-3. In the four previous seasons, he played in 173 ML-games, hitting .203 with 46 hits, 46 runs, five homeruns and 28 RBI's.
Marquez this year appeared in three games as reliever for the New York Yankees, throwing four innings.
Thurston played in one game this season for the Florida Marlins and was 1-for-4. In seven seasons, he played a total of 184 games in the big league, hitting .226 with 75 hits, 34 runs and 27 RBI's.
Williams this season was reliever in seven games for the Boston Red Sox, threw 8 1/3 inning and was 0-1. In five seasons, he is 3-4 in 97 ML-games.
Patterson and Van Hekken didn't play in the Majors this year. Patterson only appeared in four ML-games in 2008, while Van Hekken pitched in five games in 2002.
Van Hekken, who plays in the organization of the Houston Astros, is from Dutch origin. He was born in Holland (Michigan), where a lot of Dutch immigrants originally settled.
Seven players previously played for the American National Team during earlier events. Ernie Young will be the Manager of the team. The rest of the coaching staff include Kirk Champion (pitching coach), Leon Durham (hitting coach), Jay Bell and Roly de Armas, who are all former Major League-players.
The team will get together at the USA Baseball National Training Complex in Cary (North Carolina), where it will conduct a workout on September 27. There, the team also will play three exhibition games against the National Team of Canada, which also will participate in the World Cup and Pan Am Games.
Team USA is the reigning World champion after having defeated Cuba two years ago in Italy. Team USA also captured the title in 2007 in Taiwan beating Cuba.
The last time that Team USA won the Pan Am Games was in 1967 in Winnipeg (Canada). At the last tournament, USA won the silver medal losing the Cuba in 2007 when the Pan Am Games were held in Rio de Janeiro (Brazil). Cuba has won the last ten editions of the Pan Am Games.
At the World Cup, Team USA is playing in Group 1 with Canada, Greece, Japan, Netherlands, Panama, Puerto Rico and Taiwan. The USA opens the tournament on October 2 against Japan. Group 2 will be made up of Australia, Cuba, Dominican Republic, Germany, Italy, Nicaragua, South Korea and Venezuela.
(September 15)
Team USA Roster

Player
Pos
Organization
Professional yrs.
2011 Level
Pete Andrelczyk
RHP
Florida Marlins
2008-current
AA-AAA
Jeff Beliveau
LHP
Chicago Cubs
2008-current
A-AA
Brett Carroll
OF
Boston Red Sox
2004-current
AAA-ML
Justin Cassel
RHP
Chicago White Sox
2006-current
RK-A-AAA
Matt Clark
IF/OF
San Diego Padres
2008-current
AAA
Travis d'Arnaud
C
Toronto Blue Jays
2007-current
AA
Jordan Danks
OF
Chicago White Sox
2008-current
AAA
Chuckie Fick
RHP
St. Louis Cardinals
2007-current
AAA
Andrew Garcia
IF
Chicago White Sox
2008-current
AA-AAA
Tuffy Gosewisch
C
Philadelphia Phillies
2005-current
AA
Brett Jackson
OF
Chicago Cubs
2009-current
AA-AAA
Jeff Marquez
RHP
New York Yankees
2004-current
RK-A-AA-AAA-ML
Tommy Mendonca
IF
Texas Rangers
2009-current
AA
Jordy Mercer
IF
Pittsburgh Pirates
2008-current
AA-AAA
Scott Patterson
RHP
Seattle Mariners
2006-current
none
A.J. Pollock
OF
Arizona Diamondbacks
2009; current
AA
Todd Redmond
RHP
Atlanta Braves
2005-current
AAA
Joe Savery
LHP
Philadelphia Phillies
2007-current
A-AA-AAA
Matt Shoemaker
RHP
Los Angeles Angels of Anaheim
2008-current
AA-AAA
Drew Smyly
LHP
Detroit Tigers
2011-current
A-AA
Joe Thurston
IF
Florida Marlins
1999-2008; 2010-current
AAA-ML
Chad Tracy
IF
Texas Rangers
2006-current
AAA
Andy Van Hekken
LHP
Houston Astros
1998-current
AAA
Randy Williams
LHP
Boston Red Sox
1998-1999; 2002-current
AAA-ML