Ryan Murphy to play for UVV
Nederlands

UTRECHT (Neth.) - UVV announced that it has added pitcher and utility player Ryan Murphy to its team, completing its roster for the upcoming 2012 season. The 30-year old Canadian is no stranger to Dutch baseball, as he already played in the Dutch Major League for three different teams in the past. UVV will be Murphy's sixth team in Europe since 2006.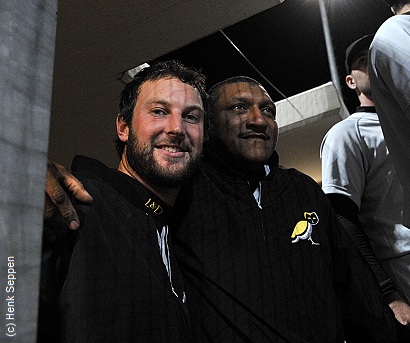 ...Ryan Murphy with Fausto Álvarez Rizo...
...during the Dutch championship game in 2008...
(© Photo: Henk Seppen)

Murphy, a righthanded pitcher, last played in the highest Dutch league in 2009. In that season, he was 10-2 pitching for Konica Minolta Pioniers, striking out 104 batters in 110 2/3 inning, while walking only 15. He gave up 69 basehits and finished with an 0.89 ERA. Offensively, he led the team with a .312 average (49-for-157). He also led Pioniers with 49 basehits and 11 doubles and was second in RBI's (30) and third in Runs Scored (21). But he was also second with 32 StrikeOuts. Murphy led the league in victories, innings pitched, complete games, strikeouts and quality starts and was named both Most Valuable Player as well as Best Pitcher of the league after the season ended.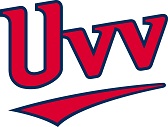 In 2005, after finishing college, he briefly pitched professionally in the independent Northern League, when he appeared in only four games for the Edmonton Cracker-Cats in his hometown Edmonton. He was 0-0, gave up 15 hits in 8 2/3 inning and finished with an 8.31 ERA.
Ryan Murphy then decided his luck in Europe and went playing for Savigny Lions in France in 2006. With this squad, he participated in the Cup Winners Cup and was named MVP of that tournament.
Murphy then came to the Netherlands and made his debut in the Dutch big league in 2007, playing for MediaMonks RCH. In his rookie-season, he pitched in 16 games (13 starts), was 6-6 and struckout 65 batters, while walking 21 in 112 2/3 inning, ending with a 2.64 ERA. Offensively, he led RCH with a .365 average, three homeruns and 20 RBI's.
Next, he got two successful seasons in the Netherlands. In 2008, he was a member of L&D Amsterdam Pirates that captured the Dutch championship title. In the regular season, he was only 5-5 with a 3.89 ERA, striking out 42 (16 walks) in 81 innings, throwing in 16 games (12 starts). But he had a big contribution during the Holland Series and was named MVP of the season's finale. Murphy, who also played at first and third base, then left Amsterdam to play for Pioniers in the 2009.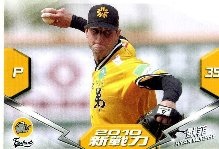 ...Ryan Murphy in Taiwan...

After the 2009 season, Murphy returned to Australia to play another winterseason there (which he is doing since 2007). He played for the Australian Championship in the Claxton Shield-tournament in the 2009-2010 season and next signed a contract to play professionally for the Brother Elephants in the Chinese Professionall Baseball League in Taiwan. However, his first start was no success, as he gave up four runs in 3 1/3 inning and was released after the game. After this, Murphy returned to Europe and played for Technika Brno in the remainder of the 2010 season. He led his team in hitting (.391), Homeruns (4), Runs Scored (22), RBI's (20) and ERA (1.74) and reached the final for the Czech championship. But his team lost in five games to Draci Brno, which added another championship title.

In November 2010, he signed a contract with Adelaide Bite in the newly created Australian Baseball League for the 2010-2011 season. But he appeared in only six games, threw 14 2/3 inning, was 1-1 and had a 2.45 ERA.

Currently, Ryan Murphy plays for the Kensington Cardinals in the (amateur) South Australia Baseball League. His squad is 8-3, sharing third place. UVV expects Murphy to be with the team somewhere in the beginning of April, shortly after the start of the new season, which is scheduled to open on March 31. At UVV, Murphy will re-unite with Frank Koene, who started the 2009 season as Head Coach of Pioniers, then stepped down during the season. Recently, Koene was named the new Head Coach of UVV.

With the addition of Murphy, UVV hopes to accomplish its next goal. In 2010, it goal was promotion to the big league and in 2011, the goal was staying in the highest division. Both goals were accomplished. Its goal for next season is qualifying for the Play-Offs.

(December 24)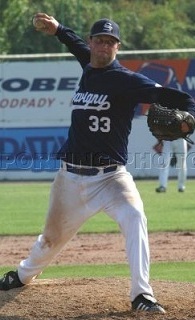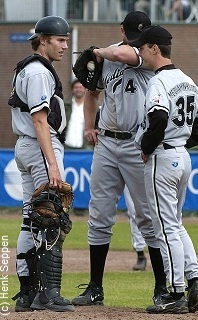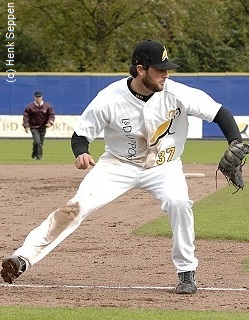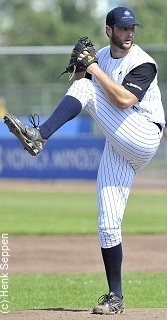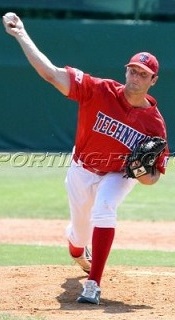 ...Ryan Murphy played for five European teams before...
...Left to right: Savigny (France), RCH, Amsterdam Pirates, Hoofddorp Pioniers (Netherlands) and Technika Brno (Czech Republic)...
(© Photos RCH, Pirates, Pioniers: Henk Seppen)