Rick van den Hurk assigned to Triple-A
Nederlands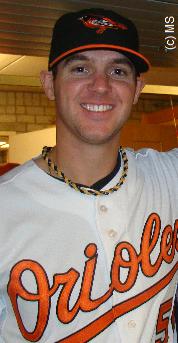 ...Rick van den Hurk...
...Triple-A...
(© Photo: Marco Stoovelaar)

BALTIMORE, Maryland (USA) - Dutch pitcher Rick van den Hurk will remain a member of the Baltimore Orioles, as he was 'outrighted' to their Triple-A team Norfolk Tides, the club announced on Wednesday-afternoon.

On Tuesday, the Orioles announced that Van den Hurk had been placed on waivers, which made him available for other teams. They could claim the righthander within two business days. When a player isn't claimed after three days, he has cleared waivers, meaning his current team has the options of trading him, releasing him or sending him to the minors. Van den Hurk cleared waivers on Wednesday (meaning he was put on waivers on Sunday) and the Orioles decided to sent him to their Triple-A team, which means that they didn't really wanted to separate with him, but want him to stay in their organization.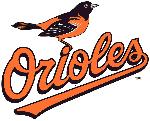 Van den Hurk was 'outrighted' to the minors. When a player is 'outrighted', it means that he will become a minor league-player player and is removed immediately from the club's 40-man roster, making a spot available for another player. However, when a player is outrighted, he is still paid according to the terms of his guaranteed contract. A player can only be outrighted once in his career without his consent. When a player is 'outrighted' for the first time in his career, he must accept the assignment. Thereafter, he has the choice of rejecting the assignment and become a free agent immediately, or accept the assignment and become a free agent after completion of the season in case he not returned to the 40-man roster.
The Norfolk Tides open their season on Thursday, April 7 with a 4-game series at the Charlotte Knights, the Triple-A team of the Chicago White Sox.
(March 30)