Van den Vegte Tournament coming weekend
Nederlands


NIJMEGEN / DORDRECHT (Neth.) - Coming weekend, the first of the annual tournaments are scheduled to be play in this years baseball exhibition season. At Nijmegen, First Divisionist De Hazenkamp is organizing its 24th edition of the MJFP Jan van de Vegte Memorial Tournament. At Dordrecht, the Rob Noorlander Tournament will be held.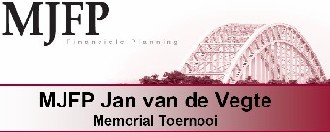 Joining De Hazenkamp this year are the big league-teams of Mr. Cocker HCAW and Vaessen Pioniers and the Rookie Team of UVV. Last year, L&D Amsterdam Pirates, won the tournament and also went on to win the Dutch championship. Amsterdam then finished in a tie for first place with HCAW and Pioniers. Amsterdam won the tournament based on the tournament-rules, which states that in a tie, the team that reached third base the most is the winner.
The schedule in Nijmegen is as follows:
Saturday, March 24
De Hazenkamp vs. Pioniers, 10:30 AM
UVV Rookies vs. Pioniers, 1:00 PM
HCAW vs. De Hazenkamp, 3:30 PM
Sunday, March 25
De Hazenkamp vs. UVV Rookies, 10:30 AM
Pioniers vs. HCAW, 1:00 PM
HCAW vs. UVV Rookies, 3:30 PM
Big league-teams AamigoO ADO Lakers and Sparta-Feyenoord are participating in the Rob Noorlander Tournament, which is organized by The Hawks. Joining these three teams is Hoboken Pioneers from Belgium.
The schedule in Dordrecht is as follows:
Saturday, March 24
ADO vs. Sparta-Feyenoord, 10 AM
The Hawks vs. Sparta-Feyenoord, 11:45 AM
ADO vs. Hoboken, 1:30 PM
Hoboken vs. The Hawks, 3:15 PM
Sunday, March 25
The Hawks vs. ADO, 10 AM
Sparta-Feyenoord vs. Hoboken, 11:45 PM
Nr. 3 vs. Nr. 4, 1:30 PM
Nr. 1 vs. Nr. 2, 3:15 PM
The remaining four big league-teams are not participating in a tournament coming weekend, but face each other in exhibition games.
L&D Amsterdam Pirates meets Corendon Kinheim on Saturday at home and on Sunday in Haarlem.
DOOR Neptunus is playing vs. UVV at home on Saturday and on Sunday in Vleuten.
In the weekend of March 30-April 1, four more tournaments are scheduled: In Memoriam Charles Urbanus Sr. Tournament (at Bussum), Hudson John Tournament (at Rotterdam), JCJ Mastenbroek Tournament (at Enschede) and Jersey53 Cup at Vleuten.
(March 22)