Coming up: 4 tournaments; Final preparations!
Nederlands




BUSSUM / ENSCHEDE / ROTTERDAM / VLEUTEN (Neth.) - This weekend, four tournaments are scheduled, which form the final preparations for the teams for the upcoming regular season.

Seven of the eight big league-teams are participating in three of these events. The lone exception is Corendon Kinheim. Initially, the team was to play on Saturday and Sunday against Hoboken Pioneers from Belgium, but that series was canceled. Possibilities were then discussed for Kinheim to participate in either the tournament in Utrecht or in Bussum, but in the end this wasn't possible due to logistical reasons. Instead of playing, Kinheim will use coming weekend to conduct a training session on Saturday and Sunday in its stadium in Haarlem.
---

In Memoriam Charles Urbanus Sr. Tournament in Bussum
Dutch champion L&D Amsterdam Pirates is one of the five participating teams in the 30th edition of this annual tournament. The event initially started in 1981 as a tournament hosted by Amsterdam-based Amstel Tijgers to honor Charles Urbanus Sr., former coach of OVVO, which was the predecessor of Amstel Tijgers. After Amstel Tijgers merged with HCAW (the club was known as HCAW-Tijgers for four seasons), the tournament is organized annually by this Bussum-club since 1990. The tournament was held as the site of Amstel Tijgers at Sportpark Sloten in Amsterdam from 1981-1987 and in the Haarlem Pim Mulier Stadium in 1988 and 1989, before moving to the home field of HCAW in Bussum in 1990.

Besides Amsterdam Pirates, which is coached by Charles Urbanus Jr. (the nephew of Charles Sr.), and host Mr. Cocker HCAW, the other participants are Vaessen Pioniers, AamigoO ADO Lakers and Robur '58. Amsterdam, HCAW, Pioniers and ADO Lakers all play in the big league, while Robur '58 is playing in the second highest division. It marks the first time that the 3-day tournament has a 5-team field.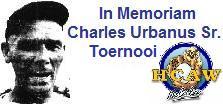 The tournament opens on Friday, March 30.
Mr. Cocker HCAW
vs.
L&D Amsterdam Pirates
8:00 PM
Mr. Cocker HCAW
vs.
Robur '58
10:00 AM
Robur '58
vs.
L&D Amsterdam Pirates
11:45 AM
L&D Amsterdam Pirates
vs.
Vaessen Pioniers
1:30 PM
AamigoO ADO Lakers
vs.
Mr. Cocker HCAW
3:15 PM
AamigoO ADO Lakers
vs.
Vaessen Pioniers
5:00 PM
L&D Amsterdam Pirates
vs.
AamigoO ADO Lakers
10:00 AM
Robur '58
vs.
AamigoO ADO Lakers
11:45 AM
Vaessen Pioniers
vs.
Robur '58
1:30 PM
Vaessen Pioniers
vs.
Mr. Cocker HCAW
3:15 PM
---

J.C.J. Mastenbroek Tournament in Enschede
Like the tournament in Bussum, this event in Enschede celebrates its 30th anniversary this year and therefore is one of the oldest pre-season tournaments in the country. No big league-team is participating this year in the 2-day event. Tex Town Tigers hosts Alcmaria Victrix, Giants and PSV.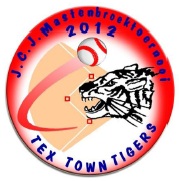 A softball-tournament, including several big league-teams, is also part of this annual event.
Tex Town Tigers
vs.
Giants
10:00 AM
Alcmaria Victrix
vs.
PSV
12:00 PM
PSV
vs.
Giants
2:30 PM
Alcmaria Victrix
vs.
Tex Town Tigers
4:30 PM
Giants
vs.
Alcmaria Victrix
9:30 AM
Tex Town Tigers
vs.
PSV
11:30 AM
nr. 3
vs.
nr. 4
1:30 PM
nr. 2
vs.
nr. 1
3:30 PM
---

Hudson John Tournament in Rotterdam
The 14th edtion of this annual tournament is hosted again by Sparta-Feyenoord and will start coming Friday. The host is the lone big league-team to participate, but it has an international flavor, as Brasschaat Braves is coming from Belgium. The field of participants is completed by The Hawks and Orioles, who both come from the Rotterdam-region.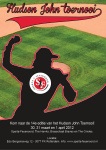 A baseball youth tournament and softball youth tournament are also included in this event.
Sparta-Feyenoord
vs.
Orioles
7:45 PM
Brasschaat Braves (Bel.)
vs.
The Hawks
10:00 AM
Orioles
vs.
Brasschaat Braves (Bel.)
1:00 PM
The Hawks
vs.
Sparta-Feyenoord
5:00 PM
Orioles
vs.
The Hawks
11:00 AM
Sparta-Feyenoord
vs.
Brasschaat Braves (Bel.)
2:00 PM
---

Jersey53 Cup in Vleuten
UVV, which returned to the big league last season, organizes the Jersey53 Cup coming weekend on its home field in Vleuten/Utrecht. It marks the first edition of the tournament, but UVV intends to make it an annual tradition.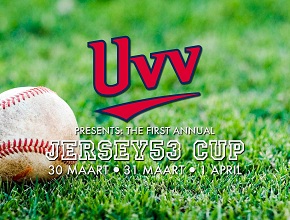 The event has an international status, as Kotlarka Praha is coming from the Czech Republic and Mannheim Tornados comes from Germany. DOOR Neptunus completes the 4-team field of the tournament which opens Friday-evening.
A softball-tournament is also part of the event.
UVV
vs.
Kotlarka Praha (Cze.)
7:30 PM
DOOR Neptunus
vs.
Kotlarka Praha (Cze.)
10:00 AM
DOOR Neptunus
vs.
Mannheim Tornados (Ger.)
12:00 PM
UVV
vs.
Mannheim Tornados (Ger.)
4:00 PM
Mannheim Tornados (Ger.)
vs.
Kotlarka Praha (Cze.)
10:00 AM
UVV
vs.
DOOR Neptunus
2:00 PM
(March 28)