Neptunus opened the score with one run in the first at bat off of starter Michal Sobotka. With one out, Dwayne Kemp reached on a bunt-single, moved on a grounder by Raily Legito and scored on a single by Gianison Boekhoudt.

The lead was doubled in the second inning. Urving Kemp led off with a double, advanced to third base on a sac-bunt by Benjamin Dille and scored on a single by Shaldimar Daantji, but then a double play ended the inning.

In the fourth inning, Neptunus made it 3-0. With one out, Benjamin Dille and Shaldimar Daantji singled to put runners on first and third base. A sacrifice fly by Stijn van der Meer then accounted for the run.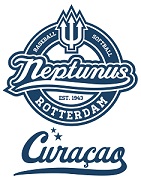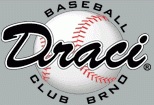 For Draci, Michal Ondráček led off the first inning with a walk, but then Neptunus-starter Orlando Yntema retired the next nine batters in a row. In the fourth, he gave up the Czechs lone run. Martin Schneider led off with a double and scored on a following single by Přemek Chroust. With one out, Tomáš Polanský also singled, then the two runners moved to second and third base via a wild pitch. But more runs were prevented when a flyout ended the inning.
In the fifth and sixth inning, Neptunus added a run to take more distance. In the fifth, Raily Legito led off with a walk, stole second base, advanced on a throwing error and scored on a single by Gianison Boekhoudt. In the sixth, Benjamin Dille singled and went on to score on a grounder by Legito to make it 5-1.
Neptunus scored its sixth run in the eighth inning when Gianison Boekhoudt hit a towering homerun with two outs.
Orlando Yntema was relieved in the sixth inning after he had walked a batter with one out. Kevin Kelly took over, saw the runner being caught stealing, then a grounder ended the at bat. In the seventh, the righthander struckout three batters and gave up a 2-out double.
Berry van Driel became the new pitcher in the eighth and retired the side, striking out two batters. Loek van Mil then pitched the ninth inning and also retired the side.