(Story by Marco Stoovelaar; Photos by Fukuoka SoftBank Hawks)

Fukuoka Hawks completes Japan Series-sweep; Another title for Rick van den Hurk
Nederlands



BUNKYŌ, TOKYO (Japan) - Fukuoka SoftBank Hawks also has won the fourth game of the 70th Japan Series to complete a sweep against Yomiuri Giants and prolong its Championship-title. On Wednesday-evening (October 23), Fukuoka won 4-3 to win the best-of-seven, 4-0.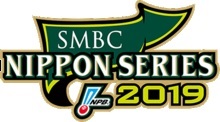 In the weekend, playing at home in Fukuoka Yahuoku! Dome, Fukuoka won 7-2 on Saturday, then 6-3 on Sunday. On Tuesday-evening, Fukuoka won 6-2 to take a 3-0 lead. In this game, Dutch pitcher Rick van den Hurk was the starting pitcher for Fukuoka.
With the win, Fukuoka won its third consecutive Japan Series Championship-title and the fifth in the last six years. The team won in 2014 and 2015, then three years in a row since 2017.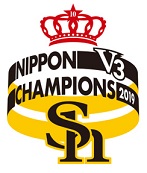 It marks the first time since 1992 that a team captures the title in three consecutive years. Back then, it was Seibu Lions, who won in 1990-1992.
It was the tenth title in history for Fukuoka Hawks. The team captured its first title in 1959, then again in 1964. Thereafter, it took until 1999 to win the next Championship, followed by titles in 2003 and 2011. Since 2014, the team now has won the Japan Series five times in six years.
For Rick van den Hurk, this was his sixth Championship-title since playing professionally in Asia. He first won a title with Samsung Lions in 2013 and 2014, the two seasons, the 34-year old righthander played in South Korea. Thereafter, he won the Japanese title with Fukuoka in 2015 and then again annually since 2017.
Before coming to Asia, Van den Hurk pitched in the Major League in 2007-2012 for Florida Marlins, Baltimore Orioles and Pittsburgh Pirates.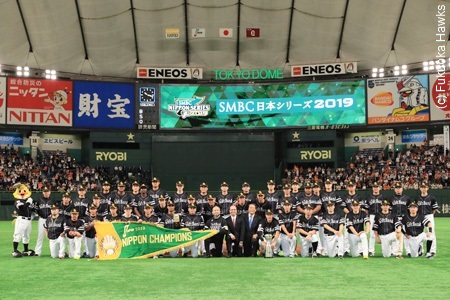 ...The championship-team poses after winning...
...the Japan Series in the Tokyo Dome...
(© Photo: Fukuoka SoftBank Hawks)

Yurisbel Gracial was named Most Valuable Player of the Japan Series, Yoshiyuki Kamei won the Fighting Spirit Award. Gracial was 6-for-16 with three homeruns and batted in six runs.

40-year old Shinnosuke Abe, catcher of Yomiuri Giants, today played the last game in his impressive career. Before the start of the postseason, Abe announced that he would retire at the end of this season. Abe played 19 season in the professional Japanese league (Nippon Professional Baseball), all of them with Yomiuri Giants. The lefthanded batter collected 2,132 basehits in his career, including 406 homeruns. He was the MVP in the Central League in 2012 and was Japan Series MVP in 2009. With Yomiuri Giants, Abe won the title in 2002, 2009 and 2012.

Shinnosuke Abe, who has been one of Japan's greatest catchers in history, participated in several events with the National Team of Japan, including the Olympic Games in 2000 (Sydney, Australia) and 2008 (Beijing, China). He also participated in the 2009 World Baseball Classic, which was won by Japan.

(October 23)

Related Article:


Fukuoka Hawks one win away from Japan Series-title. (October 22)