(Story by Marco Stoovelaar)















Nicaragua, Cuba, Venezuela complete field of participants U23 Baseball World Cup
Nederlands




MANAGUA (Nicaragua) / TEGUCIGALPA (Honduras) - Nicaragua, Cuba and Venezuela qualified for participation in this years WBSC Under-23 Baseball World Cup, which will be held October 2-11 in Mexico. On Sunday (March 1), Nicaragua nipped Cuba 1-0 in the Final of the Americas Qualifier for the event. Venezuela shutout Colombia 9-0 to win the Bronze Medal and also qualify.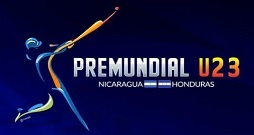 Twelve countries participated in the Campeonato Panamericano Pre-mundial de Beisbol U-23, which went underway on February 21 with an Opening Round in Managua, the capital of Nicaragua, and Tegucigalpa, the capital of Honduras.
Playing in Group A in Managua were host Nicaragua, Brazil, the Dominican Republic, El Salvador, Peru and Venezuela.
Playing in Group B in Tegucigalpa were host Honduras, Argentina, Colombia, Cuba, Guatemala and Panama.
After the Opening Round ended on February 25, the three best teams of each group advanced to the Super Round, which was played February 27-29 in Managua. The teams in first and second place then played the Final on Sunday, March 1 at Dennis Martínez Stadium.
In Group A, the games were played in Estadio Nacional Dennis Martinez and Estadio Stanley Cayasso, both in Managua. Host Nicaragua remained unbeaten winning its five games, followed by Venezuela and the Dominican Republic. Nicaragua opened with a big 22-0 win against Peru, but then next four games remained close. In its second game, Nicaragua won 2-0 against the Dominican Republic, then nipped Brazil 7-6. That was followed by a bigger 11-2 win against Venezuela and the Opening Round was closed with a 2-1 win against El Salvador.
In Group B, the game were played in Estadio Héctor Chochi Sosa in Tegucigalpa. There, Cuba was the pool-winner, as it also remained unbeaten in five games. Colombia and Panama joined Cuba to the Super Round. Three of Cuba's victories were big, but two were close. The team opened with a 3-2 win against Panama, then recorded a big 27-2 win against Guatemala the next day. Hereafter, a 3-0 shutout followed against Colombia. Cuba then closed with bigger wins against Argentina (10-0) and Honduras (13-1).
Final Standings Opening Round:
Group A: 1. Nicaragua, 2. Venezuela, 3. Dominican Republic, 4. Brazil, 5. El Salvador, 6. Peru.
Group B: 1. Cuba, 2. Colombia, 3. Panama, 4. Argentina, 5. Honduras, 6. Guatemala.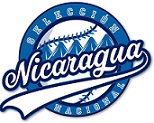 In the Super Round, Nicaragua added three victories. The team shutout Panama (4-0) and Cuba (6-0), then nipped Colombia (4-3). Cuba won its other games against Venezuela (5-0) and the Dominican Republic (3-2) to finish in second place. Venezuela, Colombia and Panama all shared third place with a 2-3 record. Based on the Team Qualify Balance, the first two teams finished in third and fourth place to qualify for the Bronze Medal-game.
The six teams that didn't qualify for the Super Round played in the Consolation Round, which was played in Honduras. There, Argentina finished in first place, winning against Peru (9-8), Brazil (4-0) and El Salvador (3-2).
In the game for third and fourth place, Venezuela scored four runs in the third and fourth inning. The team outhit opponent Colombia 11-4 and recorded a 9-0 shutout.
In the Final, Nicaragua won only 1-0 against Cuba, which recorded two more basehits (6-4). In the bottom of the third inning, with one out, Benjamin Alegría and Isaac Benard both singled to put runners on first and third base. Hereafter, designated hitter Jesús López (who was 2-for-3) hit a single into leftfield off of Yankiel Maurys, who went the distance for Cuba. And that brought in the lone run in the game. Sheyder Garcia and Luis Castrellón pitched for Nicaragua, which stayed unbeaten.
Jesús López of Nicaragua was the Best Hitter of the tournament with a.522 batting average and also had the most Runs Batted In (14). With that, he was named Most Valuable Player.
Final Standings:
1. Nicaragua, 2. Cuba, 3. Venezuela, 4. Colombia, 5. Panama, 6. Dominican Republic, 7. Argentina, 8. Brazil, 9. Honduras, 10. El Salvador, 11. Peru, 12, Guatemala.
With the addition of Nicaragua, Cuba and Venezuela, the field of twelve participating countries of the U23 World Cup is now complete. The three mentioned countries, along with host Mexico, will represent the Americas. From Asia Japan, Chinese Taipei and China qualified. Representing Europe are the Czech Republic and Germany. Africa and Oceania will have one country at the World Cup, being South Africa and New Zealand, respectively. The twelfth country is South Korea (Asia), which got a Wild Card.
(March 3)