(Story by Marco Stoovelaar)

Professional baseball-season opens in South Korea
Nederlands







SEOUL / INCHEON / GWANGJU / DAEGU / SUWON (South Korea) - The professional baseball-season in South Korea opened on Tuesday (May 5) with five games played at empty stadiums. The season in the Korea Baseball Organization was scheduled to open on March 28, but due to measures against the coronavirus (COVID-19) pandemic, the opening was postponed. Today, there were cheerleaders (with facemasks) and their were several journalists, but for the rest, all stadiums were empty, except for some pictures placed in the seats. In the past weeks, teams played intersquad games or pre-season games. The professional baseball-season in Taiwan went underway on April 12. Coming Friday, the South Korean professional soccer league will open in empty stadiums.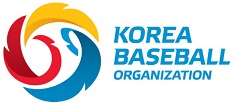 In the opening games on Tuesday, not only the cheerleaders and media-personnel wore protective masks. So did the umpires and the coaches at first base and third base. Before entering the stadium,all players and coaches will have a fever screening. High-fives are not allowed, as is chewing tobacco to prevent spitting. The KBO hopes to play a complete schedule in which all teams play 144 games. The annual All Star Game has been cancelled.
In Seoul, defending champion Doosan Bears played against LG Twins and lost 8-2 in Jamsil Stadium, which was the site of the Olympic baseball-tournament in 1988. Twins opened the score against Bears in the second inning on a double by Min-sung Kim. In the third inning, Hyun-soo Kim added a 2-run homerun. Doosan Bears came back in the fourth when Jae-hwan Kim homered into deep rightfield. LG Twins took more distance by scoring four runs in the eighth inning.
In Incheon, Hanwha Eagles shutout SK Wyverns 3-0 and saw Australian righthander Warwick Saupold throw a complete game.
In Gwangju, Kiwoom Heroes recorded a big 11-2 win against Kia Tigers Byung-ho Park batted 3-for-5 with a 2-run homerun for Heroes.
In Daegu, NC Dinos also opened with a shutout, winning 4-0 against Samsung Lions. The game was highlighted by three solo-homeruns in the fourth inning.
Lotte Giants won 7-2 vs. KT Wiz in Suwon. Giants took the lead thanks to a 3-run homerun by Dixon Machado in the seventh inning.
During a media day last weekend, the ten Managers thanked all health workers. Kyoung-youb Youm, the Manager of SK Wyverns, said: ,,It's all thanks to these medical workers and also to our fans' conscientious efforts that we're able to start our season. I'd like to take this opportunity to thank them again''.
(May 5)