(Story by Marco Stoovelaar)


Olympic Games postponed until 2021!
Nederlands




LAUSANNE (Switzerland) / TOKYO (Japan) - The Olympic Games and Paralympic Games, which were scheduled to take place later this year in Tokyo (Japan), will be postponed, the International Olympic Committee (IOC) announced on Tuesday (March 24).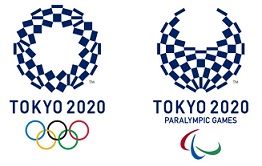 The decision was taken during a conference call by Thomas Bach, the President of the IOC, Abe Shinzo, the Prime Minister of Japan, Mori Yoshiro, the President of the Tokyo 2020 Organizing Committee and other leaders from Japan and the IOC.
The Olympic Games (Games of the XXXII Olympiad) were scheduled for July 24 through August 9, the 16th Summer Paralympic Games were to be held August 25 through September 6.
Joint statement International Olympic Committee and Tokyo 2020 Organizing Committee
This year, baseball and softball were returning to the Olympic Programme. The women's softball tournament was scheduled for July 22-28, then the baseball tournament would follow on July 29-August 8.
The six countries for the softball-tournament all already had qualified last year. Host Japan would be joined by Australia, Canada, Italy, Mexico and the USA. Japan was to play the opening game against Australia on July 22.
For the baseball-tournament, four of the six participating countries had qualified. Besides host Japan, Israel, Mexico and South Korea qualied last year.
April 1-5, the Final Qualifying Tournament was scheduled to be played in Taiwan with the participation of Australia, China, Chinese Taipei, the Netherlands and the second and third best teams of the WBSC Americas Baseball Qualifier, which was scheduled for March 22-26. On March 2, the World Baseball Softball Confederation (WBSC) announced that the Final Qualier was moved to June 17-21.
On March 12, the Americas Qualifier, which was to be played in Arizona (USA), was postponed. A new date was not announced yet. The participating countries in that event were the Canada, Colombia, Cuba, the Dominican Republic, Nicaragua, Puerto Rico, USA and Venezuela.
Four Dutch game-officials were invited to be part of the Olympic Games: Mariana Prins (umpire softball), Linda Steijger (scoring director softball), Dennis Duin (official scorer softball) and Jan Kuipers (technical commissioner baseball).
(March 24)