(Story by Marco Stoovelaar)

Starting Pitchers coming series
Nederlands



AMSTERDAM (Neth.) - On Thursday-evening (August 5), the next 3-game series opens in the Dutch big league.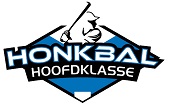 Last weekend, five games were cancelled due to weather conditions, but they were made up Monday- and Tuesday-evening. It led to some adjustments in the assignments of the starting pitchers, which also results in some changes in the rotations for the upcoming series.
At least one pitcher will make his first start of the season. That is righthander Mathijs Oosterbeek, who will start for Hoofddorp Pioniers on Thursday-evening. On Sunday, righthander Mike van den Berg could make his first start (and first appearance) of the season for Curaçao Neptunus, but that is not decided yet.
In the past series, there were several decisive games, as two more teams qualified for the Top-4 Pool. A week earlier, league-leader Curaçao Neptunus became the first team to secure a spot in the Championship Round (Top-4). The team was joined by reigning champion L&D Amsterdam Pirates and HCAW on Sunday.
Also, in the past few days, two more teams were eliminated. On Thursday, Silicon Storks was eliminated and on Monday-evening, Hoofddorp Pioniers became the third team to be eliminated. Quick Amersfoort was the first team to be eliminated for the Top-4 a week earlier.
With that, there are two teams left for the final spot in the Top-4 Pool, Twins Oosterhout and DSS/Kinheim. In the upcoming series, Twins meets Hoofddorp Pioniers and DSS/Kinheim will play against Neptunus. The fourth position could be decided on Thursday-evening with a win by Twins or a loss by DSS/Kinheim.
Twins, which is currently in fourth place, recorded 20 victories so far this season and is approaching a club-record. In 1995, the team won 21 regular season-games, which is the club's highest total in the Dutch big league so far.
Beneath are the announced starting pitchers for the upcoming series in the big league. As always, these assignments can change on game-days.
(August 4)
Roster
SILICON STORKS (7-25-1)
vs.
L&D AMSTERDAM PIRATES (22-8-1)
Roster
Game-info
#
Starting Pitchers Storks
G
#
Starting Pitchers Pirates
Date, Time & Site
20
RHP Kevin van Veen (2-1)
1
64
RHP Shairon Martis (1-0)
Th. Aug. 5, 7:30 PM, Rotterdam (1)(*)
5
LHP Nelmerson Angela (2-4)
2
45
RHP Juancarlos Sulbaran (6-2)
Sa. Aug. 7, 2:00 PM, Amsterdam (2)
to be decided
3
66
RHP Naut Kragt (2-2)
Su. Aug. 8, 2:00 PM, The Hague (3)
(1) - Neptunus Familiestadion, Sportpark Abraham van Stolkweg, Rotterdam; (2) - Loek Loevendie Ballpark, Sportpark 'Ookmeer', Amsterdam
(3) - Sportpark 'Kijkduin', The Hague
(*) - Thursday's home-game of Storks will be played at the site of Neptunus in Rotterdam
Roster
DSS/KINHEIM (12-21)
vs.
CURAÇAO NEPTUNUS (27-4)
Roster
Game-info
#
Starting Pitchers DSS/Kinheim
G
#
Starting Pitchers Neptunus
Date, Time & Site
3
RHP Martijn Schoonderwoerd (2-2)
1
35
LHP Diegomar Markwell (7-0)
Th. Aug. 5, 7:30 PM, Haarlem (4)
44
RHP Tom Stuifbergen (0-2)
2
19
RHP Misja Harcksen (2-1)
Sa. Aug. 7, 2:00 PM, Haarlem (4)
12
RHP Glenn Wassink (3-5)
3
27


RHP Kaj Timmermans (6-2) or
RHP Mike van den Berg (0-0)
Su. Aug. 8, 2:00 PM, Rotterdam (5)
(4) - Pim Mulier Stadion, Pim Mulier Sporpark, Haarlem; (5) - Neptunus Familiestadion, Sportpark Abraham van Stolkweg, Rotterdam
Roster
QUICK AMERSFOORT (6-27)
vs.
HCAW (22-10-1)
Roster
Game-info
#
Starting Pitchers Quick
G
#
Starting Pitchers HCAW
Date, Time & Site
14
RHP Jan-Willem Geerts (1-6)
1
to be decided
Th. Aug. 5, 7:30 PM, Amersfoort (6)
25
LHP Maverich Lourens (0-4)
2
39
RHP Lars Huijer (6-3)
Sa. Aug. 7, 2:00 PM, Bussum (7)
to be decided
3
7
RHP Dennis Burgersdijk (8-1)
Su. Aug. 8, 2:00 PM, Amersfoort (6)
(6) - XL Lease Park 'Dorrestein', Amersfoort; (7) - Rob Hoffmann Vallei, Sportpark Zanderijweg, Bussum
Roster
HOOFDDORP PIONIERS (10-23)
vs.
TWINS OOSTERHOUT (20-12-1)
Roster
Game-info
#
Starting Pitchers Pioniers
G
#
Starting Pitchers Twins
Date, Time & Site
55
RHP Mathijs Oosterbeek (0-0)
1
11
RHP Koen Postelmans (2-2)
Th. Aug. 5, 7:30 PM, Hoofddorp (8)
36
RHP Scott Prins (2-1)
2
32
RHP Taisei Nakamura (3-2)
Sa. Aug. 7, 2:00 PM, Oosterhout (9)
8
LHP Ryan Huntington (2-5)
3
6
RHP Simon Gross (3-1)
Su. Aug. 8, 1:00 PM, Hoofddorp (8)
(8) - ETO Ballpark, Sportpark Hoofddorp Pioniers, Park21, Hoofddorp; (9) - Sportpark 'De Slotbosse Toren', Oosterhout