(Story by Marco Stoovelaar)

Starting Pitchers coming series
Nederlands



AMSTERDAM (Neth.) - The first games of the 2021 season in the highest Dutch baseball-league have been played. The season opened with rain on Thursday-evening (April 29), resulting in three cancellations. With that, the first three make-up games also have been played, two on Friday, one last Monday.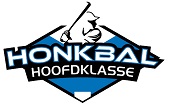 The first wins and losses are in the books. The first homeruns have been hit, the first Saves have been credited. And so have the first Blown Saves. There were big scores, there were surprises.
It's time for the second round of games, the second 3-game series that opens on Thursday-evening, May 6. This season, Twins Oosterhout will play its home-games in the evening at the site of its opponent, due to the insufficient light-installation on its home-site in Oosterhout. However, on Thursday, Twins will play at home at the site of Quick Amersfoort in Amersfoort, as there is no light-installation at the home-site of opponent Silicon Storks in The Hague.
Beneath are the announced starting pitchers. As always, these assignments can change on game-days.
This season, the starting pitchers will be published (or updated) on Wednesday-evening, as some of the teams conduct their practice sessions on Wednesday instead of Tuesday, which has to do with the testing of the players for the games on Thursday.
(May 5)
Live play-by-play and livestream
Roster
HCAW (2-1)
vs.
L&D AMSTERDAM PIRATES (2-1)
Roster
Game-info
#
Starting Pitchers HCAW
G
#
Starting Pitchers Pirates
Date, Time & Site
25
RHP Lars Huijer (0-1)
1
20
RHP Tom de Blok (0-0)
Th. May 6, 7:30 PM, Bussum (1)
45
LHP Jim Ploeger (0-0)
2
45
RHP Juan Carlos Sulbaran (0-1)
Sa. May 8, 2:00 PM, Amsterdam (2)
7
RHP Dennis Burgersdijk (1-0)
3
24
LHP Nick Veltkamp (1-0)
Su. May 9, 2:00 PM, Bussum (1)
(1) - Rob Hoffmann Vallei, Sportpark Zanderijweg, Bussum; (2) = Loek Loevendie Ballpark, Sportpark 'Ookmeer', Amsterdam
Roster
CURAÇAO NEPTUNUS (3-0)
vs.
QUICK AMERSFOORT (1-2)
Roster
Game-info
#
Starting Pitchers Neptunus
G
#
Starting Pitchers Quick
Date, Time & Site
35
LHP Diegomar Markwell (1-0)
1
52
LHP Jhan Rifaela (0-1)
Th. May 6, 7:30 PM, Rotterdam (3)
38
RHP Orlando Yntema (1-0)
2
5
RHP Stijn Bruins Slot (0-0)
Sa. May 8, 2:00 PM, Amersfoort (4)
27
RHP Kaj Timmermans (1-0)
3
to be announced
Su. May 9, 2:00 PM, Rotterdam (3)
(3) = Neptunus Familiestadion, Sportpark Abraham van Stolkweg, Rotterdam; (4) = XL Lease Park 'Dorrestein', Amersfoort
Roster
DSS/KINHEIM (2-1)
vs.
HOOFDDORP PIONIERS (1-2)
Roster
Game-info
#
Starting Pitchers DSS/Kinheim
G
#
Starting Pitchers Pioniers
Date, Time & Site
23
RHP Jelle Bing (0-0)
1
7
RHP John Michael Halley (1-0)
Th. May 6, 7:30 PM, Haarlem (5)
12
RHP Glenn Wassink (1-0)
2
8
LHP Ryan Huntington (0-0)
Sa. May 8, 2:00 PM, Hoofddorp (6)
99
RHP Tom Stuifbergen (0-1)
3
25
RHP Lars Broersen (0-1)
Su. May 9, 2:00 PM, Haarlem (5)
(5) = Pim Mulier Stadion, Pim Mulier Sportpark, Haarlem; (6) = ETO Ballpark, Sportpark Hoofddorp Pioniers, Park 21, Hoofddorp
Roster
TWINS OOSTERHOUT (1-2)
vs.
SILICON STORKS (0-3)
Roster
Game-info
#
Starting Pitchers Twins
G
#
Starting Pitchers Storks
Date, Time & Site
8
RHP Koen Postelmans (0-0)
1
8
RHP Jayden Gonesh (0-1)
Th. May 6, 7:30 PM, Amersfoort (7)(*)
62
RHP Taisei Nakamura (0-0)
2
25
RHP Twan Naessens (0-1)
Sa. May 8, 2:00 PM, The Hague (8)
24
RHP Simon Gross (0-1)
3
5
LHP Nelmerson Angela (0-1)
Su. May 9, 3:00 PM, Oosterhout (9)
(7) = XL Lease Park 'Dorrestein', Amersfoort; (8) = Sportpark 'Kijkduin', The Hague; (9) = Sportpark 'De Slotbosse Toren', Oosterhout
(*) - Thursday's home-game of Twins Oosterhout will be played at the site of Quick Amersfoort in Amersfoort