(Story by Marco Stoovelaar)

Starting Pitchers coming series
Nederlands



AMSTERDAM (Neth.) - On Thursday-evening (July 8), the next 3-game series opens in the Dutch big league. In two of these series, the games are scheduled for Thursday, Friday and Saturday. That has to do with the participation of reigning champion L&D Amsterdam Pirates and Curaçao Neptunus in the European Champions Cup-tournament, which opens next Tuesday (July 13) in Ostrava (Czech Republic).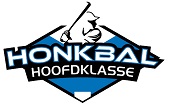 With that, the series of Pirates and Neptunus against respectively HCAW and Quick Amersfoort will be played on Thursday, Friday and Saturday. The games in the other two series will be played on Thursday, Saturday and Sunday.
Curaçao Neptunus-lefthander Diegomar Markwell is approaching his 1,000th career strikeout. He now needs only five more strikeouts to reach the milestone. Markwell was named starting pitcher for the third game of Neptunus on Saturday at home against Quick Amersfoort.
Four pitchers will make their first start of the season. Sebastian Kok and Dylan Farley will start in their first game for Hoofddorp Pioniers, Aaron de Groot makes his first start for Neptunus and Kevin van Veen does the same for Silicon Storks.
Beneath are the announced starting pitchers for the upcoming series in the big league. As always, these assignments can change on game-days.
(July 7)
Roster
L&D AMSTERDAM PIRATES (14-6-1)
vs.
HCAW (15-5-1)
Roster
Game-info
#
Starting Pitchers Pirates
G
#
Starting Pitchers HCAW
Date, Time & Site
66
RHP Naut Kragt (0-1)
1
45
LHP Jim Ploeger ((1-1)
Th. July 8, 7:30 PM, Amsterdam (1)
31
RHP Gio de Graauw (2-0)
2
39
RHP Lars Huijer (4-1)
Fr. July 9, 7:30 PM, Amsterdam (1)
45
RHP Juan Carlos Sulbaran (4-2)
3
7
RHP Dennis Burgersdijk (5-0)
Sa. July 10, 2:00 PM, Bussum (2)
(1) - Loek Loevendie Ballpark, Sportpark 'Ookmeer', Amsterdam; (2) - Rob Hoffmann Vallei, Sportpark Zanderijweg, Bussum
Roster
QUICK AMERSFOORT (4-17)
vs.
CURAÇAO NEPTUNUS (20-1)
Roster
Game-info
#
Starting Pitchers Quick
G
#
Starting Pitchers Neptunus
Date, Time & Site
5
RHP Stijn Bruins Slot (1-2)
1
19
RHP Misja Harcksen (1-0)
Th. July 8, 7:30 PM, Amersfoort (3)
25
LHP Maverich Lourens (0-2)
2
36
RHP Aaron de Groot (0-0)
Fr. July 9, 7:30 PM, Amersfoort (3)
14
RHP Jan-Willem Geerts (1-3)
3
35
LHP Diegomar Markwell (6-0)
Sa. July 10, 2:00 PM, Rotterdam (4)
(3) - XL Lease Park 'Dorrestein', Amersfoort; (4) - Neptunus Familiestadion, Sportpark Abraham van Stolkweg, Rotterdam
Roster
HOOFDDORP PIONIERS (6-15)
vs.
DSS/KINHEIM (7-14)
Roster
Game-info
#
Starting Pitchers Pioniers
G
#
Starting Pitchers DSS/Kinheim
Date, Time & Site
31
LHP Sebastian Kok (0-0)
1
3
RHP Martijn Schoonderwoerd (0-1)
Th. July 8, 7:30 PM, Hoofddorp (5)
8
LHP Ryan Huntington (1-4)
2
44
RHP Tom Stuifbergen (0-2)
Sa. July 10, 2:00 PM, Haarlem (6)
33
RHP Dylan Farley (0-0)
3
12
RHP Glenn Wassink (3-3)
Su. July 11, 1:00 PM, Hoofddorp (5)
(5) - ETO Ballpark, Sportpark Hoofddorp Pioniers, Park21, Hoofddorp; (6) - Pim Mulier Stadion, Pim Mulier Sportpark, Haarlem
Roster
SILICON STORKS (2-19)
vs.
TWINS OOSTERHOUT (13-8)
Roster
Game-info
#
Starting Pitchers Storks
G
#
Starting Pitchers Twins
Date, Time & Site
20
RHP Kevin van Veen (1-0)
1
to be announced
Th. July 8, 7:30 PM, Rotterdam (7)(*)
to be decided
2
to be announced
Sa. July 10, 3:00 PM, Oosterhout (8)
to be decided
3
to be announced
Su. July 11, 2:30 PM, The Hague (9)
(7) - Neptunus Familiestadion, Sportpark Abraham van Stolkweg, Rotterdam; (8) - Sportpark 'De Slotbosse Toren', Oosterhout; (9) - Sportpark 'Kijkduin', The Hague
(*) - Thursday's home-game of Storks will be played at the site of Neptunus in Rotterdam